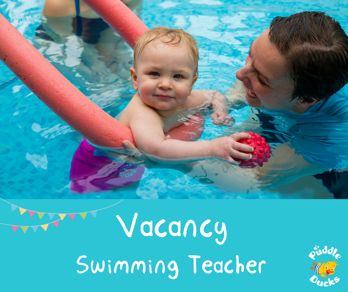 Are you looking for a new challenge or a career change? It takes someone very special to become a baby and toddler swimming teacher, we are looking for people with the following attributes:
       - Someone with a love of water and a love of children
       - Someone who cares enough about giving babies a gift of complete freedom and pleasure in the water
       - Someone who wants to give them something that is both a skill for life and a life-saving skill
 
No experience is necessary, more important is a positive can-do attitude, reliability, willingness to undergo significant training (some of which will be at your own expense and in your own time) and a flexible approach to working.
You will be required to work at weekends (Saturday mornings in Durham and Sunday afternoons in Hebburn initially) and must be able to travel to our various different pools throughout the North East region.
In return we offer comprehensive on-going training and support, excellent rates of pay and an extremely rewarding career.
If you would like more information please send your CV to Newcastle@puddleducks.com and we'll be in touch.