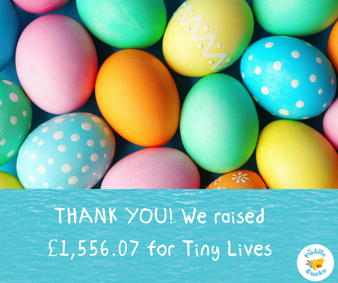 A huge thank you to everyone who took part in and supported our recent charity pyjama week! During w/c 5th March 2018, all of our swimmers in all of our classes attended their Puddle Ducks and Swim Academy swimming lessons in their pyjamas in order to learn some important water safety and personal survival skills.
Their very generous friends and family sponsored them for this and also made donations at our pools.
We are delighted to announce that we raised a grand total of £1,556.07 for Tiny Lives. Thank you again from everyone at Puddle Ducks, we really appreciate it.