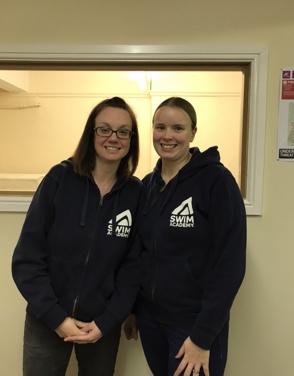 Huge congratulations to Nicola and Sam who are the joint winners of our Star Teacher Award for Summer 2019! Nicola and Sam were nominated by Kelly (Annabelle's Mum):
"Annabelle is always so excited to go to Swim Academy on Saturdays. Nicola & Sam are fantastic with all the swimmers, knowing every child's strengths along with things they may need extra help with. They always praise their swimmers and focus on the positives of any skills they struggle with. Not only building on swimming skills but also water safety and self esteem."
The winning nomination was chosen by our independent judge Helen Sproat who is Head Coach at Tynemouth Diving club. Helen had this to say about her decision:
"That was so hard to choose, so many good nominations! This is the one that I have chosen as it does not focus on one child in particular but gives a rounded summary on how they teach and manage the group, especially with different abilities within the class."
Well done again to Sam and Nicola and thank you to Kelly and Helen for your support.