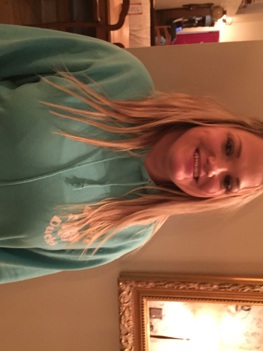 We are delighted to announce that Nadine has won our teacher of the term award!
Nadine was nominated by Claire Myers (Lilly's Mum!) who sent us these kind words:
"What can I say...Nadine is just fantastic! ...
She knows her lessons back to front & is always kind and patient. She takes the time to get to know everyone in the class and has an incredible knowledge of all the children's abilities, tailoring exercises to meet that.
Nadine has built up a lovely bond with Lilly and she really looks forward to seeing Nadine each week.
Since Lilly has been swimming with Nadine she has learnt so much. She loves trying every new exercise & is now a really confident swimmer who loves the water and that is all down to Nadine."
Thank you to Linzy Thirlaway of Bump, Baby and Beyond Newcastle who was our independent judge and said "This one stood out for me. It can be really difficult in a group class to adapt to every childs needs and adjust exercises accordingly and this teacher is praised for her ability to do so, along with her kindness and patience."
Well done Nadine x