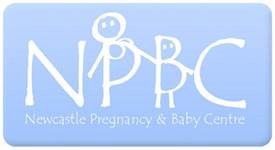 "Hello! Spring is in the air – snowdrops, crocuses and daffodils all coming up!
 Thank you to everyone who came to our coffee afternoon on 3rd Jan to start the New Year in style and meet our new Reiki practitioner Julia! It was very lovely to see so many happy babies.
Dates for your Diary...
Baby Talk Coffee Afternoon 
18th April 2017 1.00-2.30pm at St Aidens Church hall, Brunton Park, Gosforth, NE3 5NF. Open to all new and expectant parents to join us for coffee, cake and chat.
Popolo Ceramico will be with us taking your baby's hand and foot prints and making them into wonderful ceramic gifts.
No need to book, £2 entry includes refreshments.
 Messy Monkey fun!
Messy Monkeys  -Tuesday and Friday mornings at Brunton Park, Gosforth.
Award winning child-led learning and creativity at it's messiest! Your child can create huge masterpieces, or simply find pleasure in discovering one new texture. Messy Monkeys provide 'Baby Sessions' with strictly limited numbers, encouraging a comfortable and relaxed atmosphere in which to start having some messy fun with your baby. Each session allows your child to get hands (and feet) on with different gloops and goos, explore how things work with the messy tools and have a go at creating something special to take home. And at the end you don't have to do any of the clearing up! For more information see our website or contact karen@messy-monkeys.com.
Focus On...
Each newsletter we will be focussing on one of our practitioners. This month is it Caireen Hart who runs our antenatal and postnatal Yoga sessions.
Caireen became a Hatha yoga teacher in 2010. She specialises in pregnancy and postnatal yoga which she found invaluable when she had her two children. She found yoga not only helped her to remain fit and flexible throughout pregnancy but also gave her the tools and techniques to stay calm and focused during labour, birth and beyond.
Caireen became part of the NBPC team in 2012 because she felt our ethos matched with what she was striving for in terms of supporting pregnant women, new mums, babies and families in early parenthood.
Her Mother & Baby postnatal yoga classes are designed with mums in mind, and have a focus on working at a gentler pace to rebuild strength in the body. These classes give new mums the opportunity to exercise and have fun and socialise with their baby and other new mums.
As the mother of two young children, Caireen has continued to use yoga to cope with the demands of parenthood. She knows what it is like to be a busy mum and has recently started a Bring-a-Toddler-to-Yoga class which aims to give you some time to strengthen, stretch and tone your body without having to worry about childcare. Toys and mats are provided so children can watch, play or copy their parents.
Practising yoga has numerous health benefits, such as:
Increased flexibility
Increased muscle strength and tone
Improved respiration, energy and vitality
Maintaining a balanced metabolism
Weight loss and management
Lowers blood pressure
Improves balance
Improves concentration and focus
Relaxes the body & mind
Caireen qualified with the British Wheel of Yoga. Her classes are fun and friendly. She teaches in Gosforth, Gateshead and Heaton. You can find her on Facebook: Caireen Hart Yoga, and for more info or to book on a class see our website.
If you would like more information about any of our therapies, classes and more please see our website www.newcastlepregnancyandbabycentre.co.uk or contact us at info@newcastlepregnancyandbabycentre.co.uk"