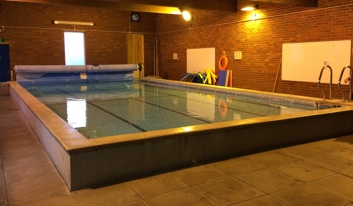 Let Puddle Ducks take you and your little ones on a magical journey that starts with a splash and transforms into beautiful strokes that encourage strong swimming for life.
Puddle Ducks teach independent swimming from birth. We have spent many years creating progressive programmes that help develop children into happy and confident swimmers from an early age.

We are 100% child led - always giving your child the choice. Whilst getting babies to be comfortable and confident under the surface of the water is a key part of their swimming journey, our research shows the best way is to let them choose to do it for themselves.
Our clever teachers tailor all activities within our lessons to suit your little one's ability and confidence so they progress at a rate that is just right for them. Our unique approach means our classes can be joined at any point throughout the year to suit you and are suitable for children aged from 0-4 years.
Book your FREE trial swimming class with Puddle Ducks during September and October 2019 at our pool in Kirby Muxloe and experience the Puddle Ducks difference for yourself.
With exclusive Puddle Ducks use, it is perfect for our families to swim in as the temperature is a toasty 31 degrees - great for even our youngest swimmers! Free parking is also available near by.
All you need to do is pop your details into the form below, and let us know of any date preferences in the message section, and we will be in touch with details of FREE trial options. We will also be in touch with everything you need to know before you attend once you have booked your trial. 
Class times and days for your FREE trial are as follows:
Wednesdays
Kickers (15 months to 2.5 years) 9.30am
Little Dippers (2.5 years to 5 years) 10.00am
Splashers (6 months - 15 months) 10.30am
Floaties (0-6 months) 11.00am 
Fridays
Little Dippers (2.5 years to 5 years) 9.30am
Kickers (15 months to 2.5 years) 10.00am
Splashers (6 months - 15 months) 10.30am
Floaties (0-6 months) 11.00am