The Puddle Ducks Swim Academy swimming programme (suitable for children aged 4-9 yrs) teaches your child to swim beautifully and efficiently, as well as developing essential water safety and lifesaving skills.
As a national swim school that has been established since 2001, the programme is carefully structured with a strong ethos of putting your child's happiness first. Swimming is a journey, not a destination, and here at Swim Academy we learn and have fun all the way! 
Our 'beginners' level, Level 1 is often the first time that children enter the pool without their parent and our whole focus is on water confidence, basic water safety and the foundation skills for independent swimming. Small class sizes (maximum of 4 children to 1 teacher in L1) with the teachers in the water with the children means you get the focus of the teachers to help your child progress
To book a FREE trial Level 1 Swim Academy Class to see what makes us different,  select from the following class time options and fill in the enquiry form below indicating which date and time you would prefer in the "message" section.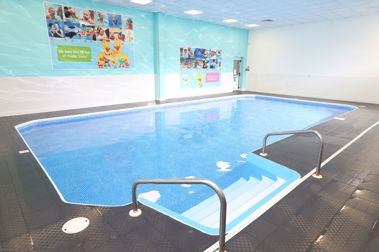 The Key Health Club NG12 5JU
Monday 5.30pm 21st OR 28th November
Tuesday 4pm 22nd OR 29th Nov
Wednesday 4pm 23rd OR 30th Nov
Thursday 5.30pm 24th Nov OR 1st Dec
Friday 4pm 25th Nov OR 2nd Dec
Sunday 2.30PM 27th Nov OR 4th December
Sunday 3.30pm 27th Nov OR 4th Dec  
We will then be in touch with everything you need to know before you attend once you have booked your trial. 
Alternatively, you can also call us on 07906 191504 or email us at nottsan[email protected] and we will be happy to book you in!