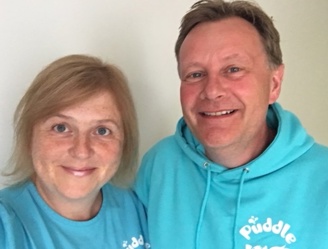 We have some very exciting news - Today is our birthday and we are 10 years old!!! 

10 years ago today, Puddle Ducks Nottinghamshire and North Leicestershire was born with just 16 customers and 3 pools! At that time, Liz was our only teacher and staff member taking on all the roles associated with running a new business.  Now 10 years on, we are lucky enough to teach around 1000 customers a week operating out of 10 venues, one of which we now own and manage, along with a fantastic team of 15 people!
A massive thank you to everyone who has swum with us during the last 10 years. It has been a pleasure to be part of your little one's journey and be able to teach them such important skills which will last a lifetime.
Here's to everyone of our wonderful Puddle Ducks families, past and present and of course our team of Teachers, Poolside Assistants and the Office team! 
Keep an eye out for our celebratory Facebook posts and competition with some fab Puddle Ducks prizes to be won. We hope that you will take part and join us too with your birthday celebration and memories!!