All you need to know – Hilton Hotel Leicester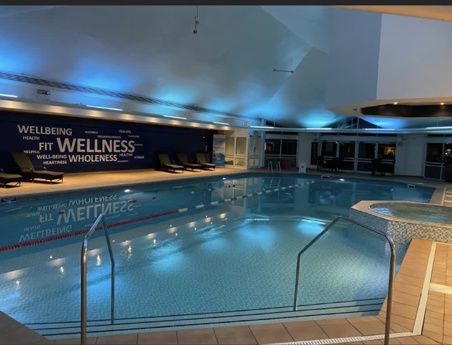 Living Well Health Club, 21 Junction Approach, Leicester LE19 1WQ
We can't wait to welcome you to Puddle Ducks at Hilton Hotel, Leicester – in the meantime, here's some information that we hope you find useful. Have a splashtastic time!

 Location: Hilton Hotel
Parking:  There is free parking on site but Puddle Ducks customers  must provide their number plate information to the Leisure Club Reception to validate this as the car park barriers work on an ANPR basis 
Essential Information:
Pushchairs MUST be left at the club Reception and not taken to the changing rooms. 
Enter the club and sign in at the club Reception. Please do not arrive until 10 minutes before your class start time.
 A well-fitting (tight) neoprene swim nappy or costume – available to purchase from the Puddle Ducks shop, must be worn with a disposable swim nappy or one of our environmentally friendly Nappy Wraps & Liners underneath until the child is dry. Why not buy one of our great value Baby Swimming Kits which contain everything you need for your swim lesson?
Please do not enter the pool unless told to do so by your teacher. We only have access to the sectioned area of the pool, the rest of the pool and jacuzzi area are for member's only


We advise you to bring a towel onto poolside for you and your child as it can sometimes feel cooler when you get out of the water and walk back to changing rooms.
Exclusivity: Puddle Ducks have exclusive use of a roped off lane in the pool during hire times
Changing Rooms:  Male and Female changing rooms with lockers and benching. Lockers are in use and are operated via a 4 digit code of your choice. The changing rooms are cleaned regularly by the leisure club staff. Please vacate changing rooms a maximum of 15 minutes after your class has finished to allow for cleaning.

Technical Information:
Pool temperature:         30°C
Pool dimensions:           18m x 2.5m (Puddle Ducks area)
Depth:                            1.2m except small graduated centre section which is 1.5m
Maximum Class Ratio:    9 Children/Adult pairs:1 teacher Baby and preschool classes. 8 children:2 teachers SA Level 1 and 2. 10 children:2 teachers SA Level 3 and 4
Poolside Assistant:        There is no Puddle Ducks Poolside Assistant at this venue
Spectators: Minimal space to spectate at this venue so max of 1 per child.