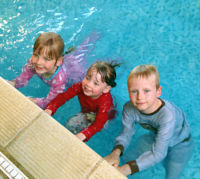 Our annual charity pyjama party is coming to our pools on 16th - 22nd October (except for Hoburne which runs from 9th - 15th October).
Pyjama week teaches our swimmers invaluable personal survival skills and raises money for charity; all while having lots of fun!
We are proud to support SSNAP (Support for the Sick Newborn And their Parents) because of the valuable work they do supporting the Neonatal Baby Unit at the John Radcliffe Hospital in Oxford.  The charity is currently trying to raise funds for another transport incubator.
Here's what you need to know!
​Your child (and yourself if you come in the pool) will need to wear PJs
We will be asking for voluntary donations of £2 per child
Or even better... we'd love your Puddle Duck to be sponsored for completing a personal survival lesson plan in their PJs.
We will also be running a raffle poolside during the week with some great prizes from local businesses.
You can download a sponsorship form here if you want to get started!*
*This is open to current customers only