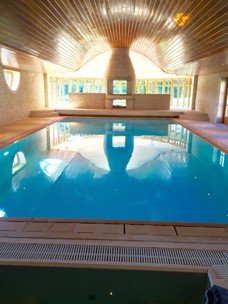 Great news! From Tuesday 30th October, Puddle Ducks will be swimming on a Tuesday morning at our Lechlade pool.  The lessons will run in the mornings and are for children aged from 6 months to 4 years.
Our lovely swim teacher, Sam, takes the lessons with our poolside assistant, Lynn, helping our customers with anything they need before, during or after their lesson.
Lechlade pool is a beautiful, private pool in a quiet part of the town.  The pool is warm and perfect for babies and young children.  We also swim at the pool on a Wednesday and Thursday from birth to 4 years old.