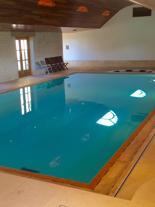 Puddle Ducks Oxfordshire are excited to announce that a new pool will be available in Lechlade from October 2016.
The pool is privately owned and will have baby and pre-school classes running on a Wednesday morning during term time.
We are really looking forward to meeting some new parents and children in the Lechlade area.