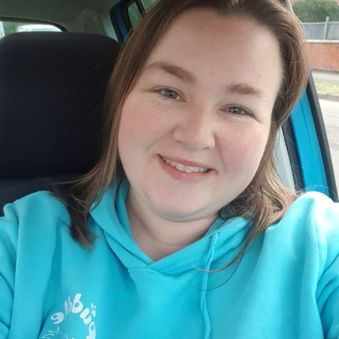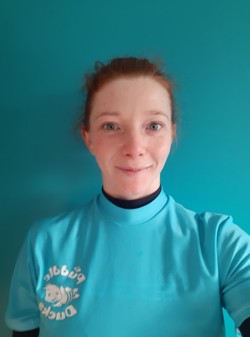 We are super excited to announce we have two brand new Baby and Pre-school Swimming Teachers. 
Vicky will be teaching at Radley College in Abingdon and St Hugh's School in Faringdon. Here is a little bit about Vicky - 
I have always had a love for swimming from a young age, when I was in Highworth swimming club at school. I had the pleasure of being able to teach my niece and nephew to swim from 6 months old, and always had a passion to teach others about water safety as it is such a important skill to learn. After having my son in 2020, I found a part of me missing and wanted to fill this with something I could give back to others. I've always been interested in teaching babies and pre-school children to swim. So I got in touch with Beccy from Oxfordshire Puddle Ducks, and with her advice and guidance I am doing what I love! 
Rhiannon will be teaching at Lechlade. Here is a little bit about Rhiannon - 
From an early age I always wanted to work with children so I focused my studies toward this and at the age of 17 starting working in a nursery and completed my level 3 in childcare, I worked with the babies and toddlers mainly before starting my degree in early years and moved nurseries so I would managed a pre-school room, from there we expanded the setting and myself and the pre-school children moved and formed our own pre-school separate from the nursery. I managed the new setting which looked after children from 2- 12 years, with a breakfast and afterschool club. I loved my pre-school but it was time to start thinking about building my own family. So I stepped away from childcare to have my own children. 
I had my first little girl in 2018 and 15 months later we had our second little girl. I wanted to still work with children, but nurseries was not for me any more. I have always loved swimming and wanted the girls to be confident in the water. After a swimming lesson search I found Puddle Ducks and feel in love. An opportunity came to join the team and the more I looked into the company the more I wanted to join and start my new adventure.