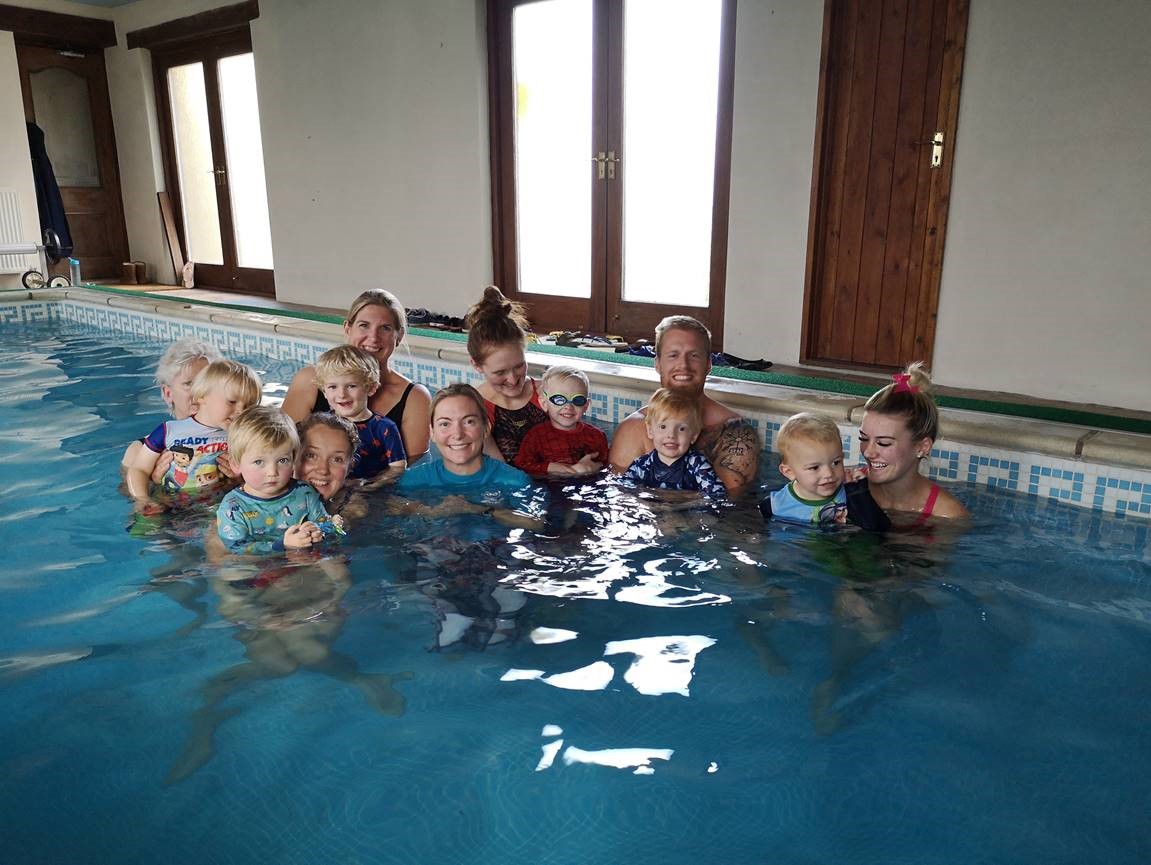 Our swimmers have raised an amazing £802 for Oxfordshire based Be Free Young Carers, before even getting dressed for the day! The little swimmers smashed their target of £500 when they took part in our annual charity PJ Week.
We host a charity PJ week every year, where little ones and their parents raise money for charity while wearing their favourite pyjamas.
The event is lots of fun for everyone involved, but it also teaches the children vital swimming techniques, like what it would feel like if they ever found themselves in water fully clothed. For many children it is also their first introduction to charity fundraising; a great teaching on community spirit.
Be Free Young Carers provides young carers with advice and guidance on caring issues, offering access to mentoring and peer support, enabling them to meet, socialise and have fun, while increasing their self-confidence.
Carly Buckingham, Be Free Young Carers support worker, commented: "The money Puddle Ducks has raised will make such a difference helping us to continue our vital work supporting these wonderful, incredible young carers! The children Puddle Ducks has supported do such a fantastic job looking after their poorly or disabled family members.
Carly continued: "They never ask for anything in return, even though they deserve so much. Their lives can be very much impacted and they often miss out on things that their peers may take for granted. This support means that we can give them more emotional support to help cope with their responsibilities and also give them opportunities to get out and have some much needed fun! Thank you."
Beccy Stenson, owner of Puddle Ducks Oxfordshire, commented: "This year, we chose to raise money for the wonderful Be Free Young Carers charity. We have fundraised through sponsorship money, donations and a very popular raffle which had amazing prizes donated from generous businesses in and around Oxfordshire.
"If accidents happen, often it's when fully clothed. We strongly believe it's our duty to ensure that our swimmers know what it feels like to be in water while wearing clothes. Even just this short experience will help them to realise that even though they feel heavier, they can still do those all-important reactions of kicking to the surface, turning and reaching for the side. We do all of this while still having lots of fun!"
For more information about Puddle Ducks Oxfordshire, please call 01666 577377 or visit https://www.puddleducks.com/local-teams/oxfordshire