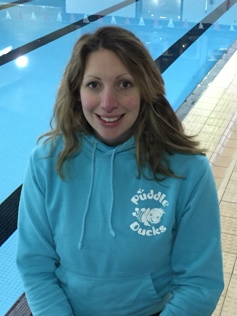 We are pleased to announce that our winner of Star Teacher for Spring 2020 is Kat!
Our guest judge, Nicola at Mum2Mum Market Oxfordshire, chose the winning nomination for the following reason:
"From the nomination it looks like she has gone above and beyond to make sure her students do not feel disheartened or defeatist and goes out of her way to prevent them losing confidence.
She seems to encourage them with extra awards and praise with faith that they will complete each level."
Here is the winning nomination, kindly sent by Helen and Sammie:
"Since Sammie joined Kat's level 4 class at Radley College (before Christmas), Sammie's confidence and ability in swimming has improved greatly. Kat always gives clear instructions, explains to each child ways that they can improve and makes the lessons fun. Recently, when Sammie attempted her 25m distance badge, she only achieved 20m. Kat offered to let Sammie try again as she was so close but Sammie decided she didn't want to. Kat later emailed in her own time to say how well she thought Sammie had done considering not being in level 4 for long, she arranged for a special certificate with 20m written on it and a well done badge to be sent which we really appreciated and gave Sammie another confidence boost. We think Kat is a great teacher and hope she will continue to teach Sammie in the future."