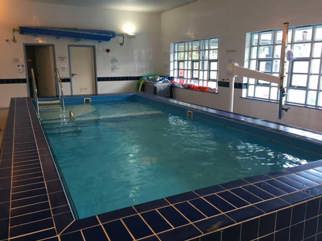 We're so excited to say lesson have launched in the fabulous hydrotherapy pool at Maes Ebbw School in Newport!  It's a wonderful pool, heated to a toasty 34 degrees (so the perfect antidote the the weather we've been having lately!)
Classes started on Saturday 5th November, and are held there on a Saturday morning and a Wednesday afternoon. 
Our teacher Helen says "It's such a lovely pool, really clean and warm and with excellent changing facilities.  It's places like this that make me really love my job".
If you'd be interested in joining us there please get in touch!