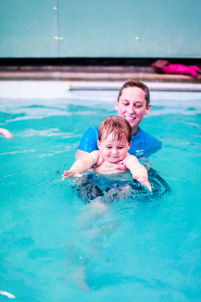 Helen Hicks has been teaching Baby and Preschool swimming for Puddle Ducks in Bristol for 3 years, and is now branching out on her own to bring the Puddle Ducks Difference to swimmers in Newport and Cardiff.  
At Puddle Ducks we want every child to love swimming, respect the water and swim beautifully. We know that every child is different and that is why we adapt activities to suit each and every child that comes to our lessons. Our teachers are simply wonderful and learn from the best - our technical team who are industry experts.  
Helen says "There's nothing that beats the feeling of seeing a nervous child blossom into a fabulous little swimmer, or a tiny baby having its first lesson.  It's a privilege to be able to work with children and their parents and to facilitate such special bonding time".
Lessons are going to be held at the Novotel Cardiff on a Monday morning, and in the hydrotherapy pool at Maes Ebbw School in Newport on a Saturday morning and Wednesday afternoon. 
If you'd like to come and join us, please book through the website or call the office on 07852 475906.