We're so delighted to announce that due to popular demand we're now taking bookings for new Baby & Preschool lessons on a Sunday morning in Cardiff!!
From Sunday February 10th, we'll have the following lessons running at the Mercure Cardiff Holland House:
It's a beautiful pool in the city centre, and the hotel has a fabulous bar which serves Starbucks coffee, so perfect for an after-swimming drink!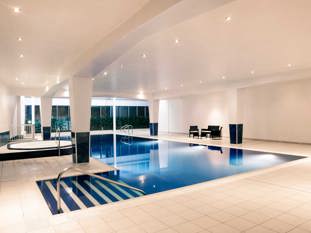 If you'd like to join us please get in touch asap as we think these lessons will be very popular!  Call 07852 475906, email sou[email protected] or just click on the pool timetable here.