Yesterday Faye and Puddle visited Newhall Farm to see one of our very special customers. Kim started her Puddle Ducks journey with her daughter Keira 10 years ago when we first launched classes at Sandal School. Both Keira and Flynn started in Floaties, and worked their way through all our BPS and Swim Academy programmes. 10 years on, Kim has now embarked on her 3rd Puddle Ducks journey with her beautiful baby Zac. As a thank you to Kim, for her continued loyalty, she was presented with a certificate, 10 weeks of classes and a few little gifts for Zac.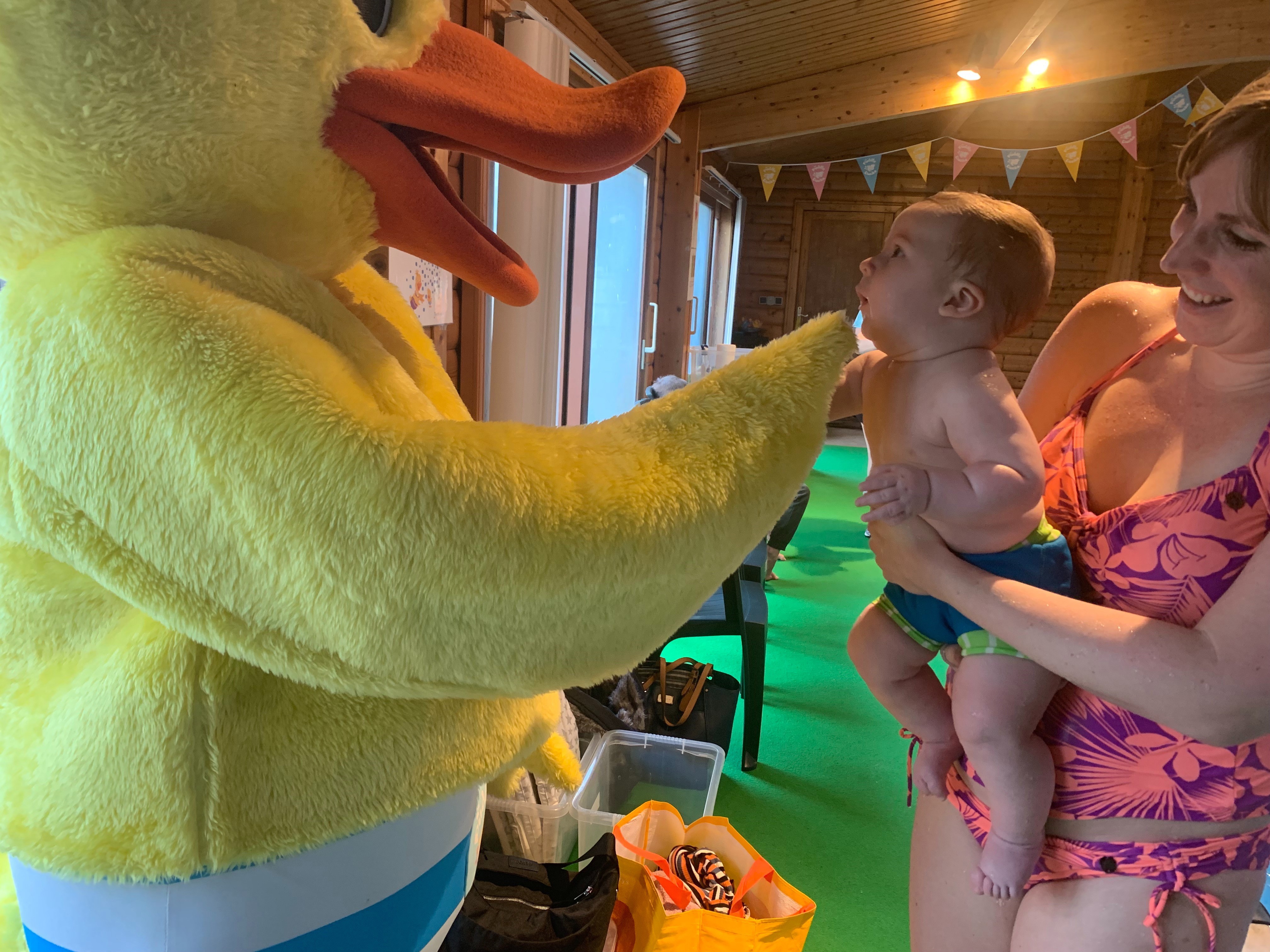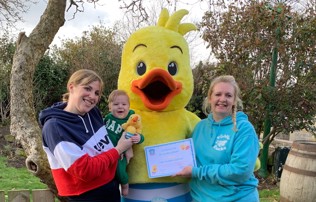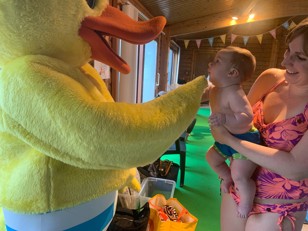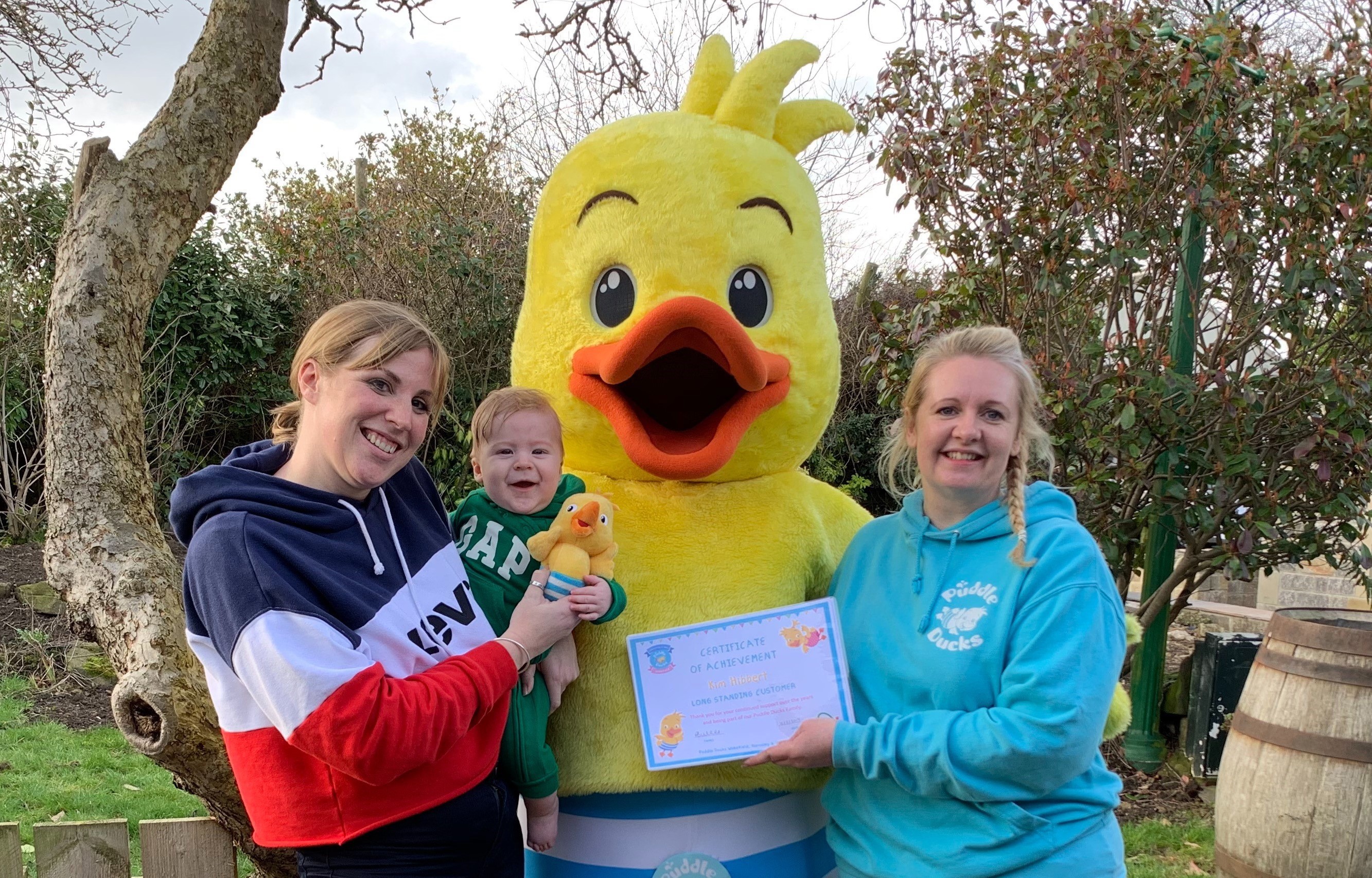 Here is what Kim had to say about her #PuddleDucksJourney
"I started my journey with Puddle Ducks 10 years ago when my little girl was just 8 weeks old. She started off in Faye's class as a Floatie and finished her journey off in the swim academy with Verity 8 years later. I remember feeling nervous at taking such a tiny baby into the water but from the very first lesson we were both hooked and looked forward to our weekly swimming lesson.
I also have 2 boys, Flynn at 6 who also started with Puddle Ducks as a Floatie and like Keira finished his journey in the Swim Academy as a confident swimmer.
Then there is baby Zac who is 6 months old and has adored his time in Floaties, we both leave the lesson drenched now as he gets rather excited with his splashing especially when the Puddle Ducks come out! He is ready for his move into splashers class in a few weeks time. The minute I got back into the water with Zac after a 3 year break the songs just came flooding back!!!
Puddle Ducks is such an amazing bonding time for you and your child and I love the one on one time with my babies in the water. It creates such a relaxing and comforting environment for you to bond with no distractions and really cherish those early moments that just go by too quickly.
I love seeing their progression and confidence grow in the water as they move through the classes. All 3 of mine are water lovers and I've spent many a holiday watching the older two swim for hours under the water! I've even had fellow holiday makers comment on their ability to swim at such young ages.
Puddle Ducks really does provide life saving water skills that helps give me peace of mind that my children can be safe in and around water"