Thank you again to everyone for taking the time to vote for a charity to support during PJ Week. Amazingly, not one but two fantastic causes received the most number of votes and we couldn't possibly have chosen between the two. Our mission now is to raise as much money as we possibly can for The Good Will Cause and The Wakefield and District Down's Syndrome Support Group
The Good Will Cause
On the 3rd June 2014, William (Will) Woods, died suddenly from a rare and aggressive childhood cancer called Burkitt lymphoma.
Burkitt lym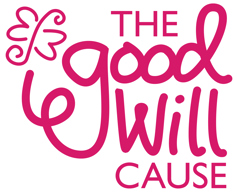 phoma is a rare cancer of the white blood cells. About 50-60 children are diagnosed with Burkitt lymphoma in Great Britain each year. It is often a very rapidly growing tumour and children can be extremely poorly when they first come into hospital. Treatment is currently mostly with chemotherapy. The amount of chemotherapy a child gets is based on how widespread and whereabouts the Burkitt lymphoma has spread.  
Will was 5 years old, 13 days from his 6th birthday.
To celebrate Will's life The Good Will Cause was set up by Will's family and friends in the hope that something positive may come out of such a tragic loss.
The Good Will Cause aims is to raise and donate funds for:
The North of England Children's Cancer Research Fund - Charity no 510339, specifically to support the Lymphoma Research Team at the Northern Institute for Cancer Research.
St Oswalds Hospice – Charity Number: 503386, specifically to support the Family Support Team. Throughout the year the family support team hold special 'Ozzy Days' for bereaved children. Ozzy Days are for children and young people aged from 5 - 15 years whose parent, sibling or other loved one has received care from St Oswald's or has been approached by members of the wider community.  Life would have been very hard without them for us.
Will's school motto was 'Every day is kindness day' and he took this on as his own. As such adhoc donations may be made to support charities working with families affected by cancer and bereavement.
Will was our special boy and we won't ever forget him. Thank you ALL for supporting us.
Wakefield and District Down's Syndrome Support Group
The group was formed in 2000, and is run by volunteer parents/carers of people with Down's syndrome.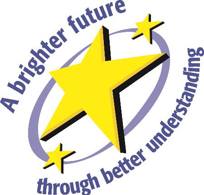 The aim of the group is to provide a support network, information and fun activities for people with Down's syndrome, their families and friends. We raise awareness and promote social inclusion in a wide variety of ways.
Follow these links to learn more about who we are, and what we do. Find out how the group began and grew into what it is today by clicking on this article by one of our founders, Alicia Tulley.
What we do
We focus on four main charitable activities (click on a title to find out more):
•Providing SUPPORT for people with Down's syndrome and their families
•Offering FUN & FRIENDSHIP to people with Down's syndrome and their families
•Providing TRAINING & INFORMATION to health and education professionals and the wider community about Down's syndrome
•Raising AWARENESS of Down's syndrome and the fantastic achievements and abilities of our children and young people.
As you can imagine, both charities are very honoured that we will be raising money for them.  Louise Woods, Will's mum and Chair of the Good Will Cause said "To say we are excited is an understatement, thank you for allowing us to be joint winners with such a worthy cause"
To download a sponsorship form for your Puddle Duck's sponsored swim click here