Wow, we had an overwhelming number of nominations in this terms 'Teacher of the Term' competition.  Thank you so much to everyone who took the time to vote for their teachers, the tissues were out.  
Although Sara, Verity, Emily, Cathie, Helen, Paula, Jenny, Rosie or Kirsty didn't win this time, I am sure you will agree that they are all FANTASTIC teachers, and we are very proud to have such an amazing team.
I hope you enjoy reading them as much as we did....
MARIE ZYKE - WINNER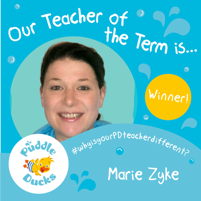 Marie is awesome...
When we walked into the pool and Marie was back, Max's face lit up and he threw his arms into the air and yelled, "Yes Mummy, Marie is back! She is really back!"
I truly believe that she is the best and without her Max wouldn't be where he is now!
As soon as we got home I went online and booked the next set of lessons with the amazing, incredible Marie!
If Marie does not win I would love for you to pass on my gratitude.
Marie, thank you for all that you have done for Max and all that you continue to do for him! From the bottom of my heart I am truly thankful that you are giving Max the wonderful gift of being able to swim and being confident in the water! You are a credit to Puddle ducks and we love you! Samantha Gilbank Mum to Max.
Towards the end of last year Corey was beginning to struggle a little with his swimming. I'm not sure if it was because he had started full time school and was tired or if he was getting a little bored. Whatever the reason some weeks it was a full on struggle to get him into the pool let alone do what was asked of him.
Marie was brilliant with him. She seemed to know just what to do to get him to listen and do what she asked. Whatever magic she used on him worked as in November Corey achieved his 5m award (which unfortunately Marie missed). He's now moved into Swim Academy and going from strength the strength and loving it, all thanks to Marie. Debbie Binnersley Mum to Corey.
SARA HAYWOOD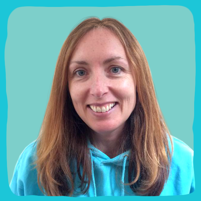 Sara is very clear in her instructions, caring and patient. Sara has taught Matthew from been a baby until now and he is almost 3. Rebecca Hey Mum to Matthew
Sara has been brilliant with Anya since we moved into her class last year.
Anya has times where she is quite uncoordinated with her swimming and Sara takes the time to point her in the right direction with regard to her swimming line etc. Debbie Binnersley Mum to Anya
My daughter was very nervous in the water at first but Sara was brilliant with her, gently encouraging her and adapting the lessons so things did not progress too fast and allowing plenty of time for settling in. My daughter is now very excited when we arrive at the pool and has even been underwater! Robert Halstead with Theodora Shaw
Sara was patient with my little girl who had gone through a period of regression, my little girl excelled with Sara in swim academy and now gained her confidence back and even achieved her first award! Sonia wilson mum to Niamh
Sara is just fab! Patient, kind and fun (that's with the kids and parents). Ava has been swimming since 8 weeks old and is now nearly 3 years old and she loves Sara. We always try and get into Sara's classes! Michelle Drury-Payne mum to Ava
Great with all the children and patience of a saint! Paul Goodwin with Martha Goodwin.
From day one of our Puddle Ducks journey Sara has singlehandedly transformed my over anxious screaming baby into a well-rounded and confident 4 year old. We have our ups and downs through illness and Sara never fails to just become whatever Tabitha needs that day. It cannot be put into words just how magical she makes our time in the water and how much she has changed family life for the better. She is so much more than just a teacher and will always have a special place in our hearts. She should be teacher of every term, not just this one! Amy Endeacott mum of Tabitha
VERITY HOWES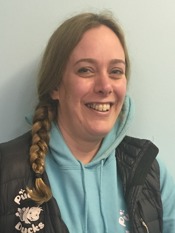 She's brought Georgia on loads with her swimming since started and made her very confident in water. Helen mum of Georgia Hughes
Arya is now two years old and has been swimming with Verity since she was three months old. Verity has always been fantastic with Arya who has been through stages of loving and hating swimming. Arya likes to be in charge and sometimes just refuses to do what is being asked. Verity is always calm & never forces her to do anything she doesn't want to do. Recently Arya has been struggling with back swimming, Verity held Arya's hand & explained everything she wanted her to do. She managed to get Arya to put her head back & look for fairies. Now when we are in the bath Arya wants to lie down and kick her legs just like in swimming. Aileen Heather Wells Rana mum to Ary
Verity is really friendly and caring towards my daughter. She teaches each lesson well and I feel that she now knows Matilda well which helps with her learning and the enjoyment. We will continue our lessons with her until Matilda has to move to another session!
Thank you. Beth x.  Beth Gibson mum to Matilda
Verity has always a smile and makes the children very comfortable in the class. My daughter adores the swimming lessons and Verity plays a part in this. Lucy Wright mum of Lydia.
EMILY LAND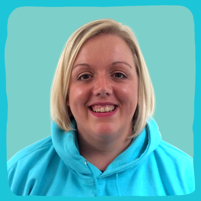 Emily is an excellent communicator. She is very patient and understanding with both of my children. She makes us feels very comfortable in the water and creates a fun, exciting learning environment. Ps I asked Betsy and she says 'she's super pasta??' 🙊 That's good enough for me 😀 Nikki Aisbitt-Bryan mum of Betsy & Nelly Bryan
Emily is lovely with the children and makes it fun so they will try the things she wants them to learn.my daughter now goes under water and is coming on very well she is very patient. Joanna Howson mum of Grace.
Has a lovely tone in the lessons, knows all of the kids names and knows the ability of each child. Other mum's have told me their babies have flourished with Emily so that must be a good thing :) Amy Deakes mum of Oscar
Emily is brilliant, Sam adores her and the parents all have a good laugh and enjoy the lesson as much as the kids! Claire Bardon mum of Samuel.
I did a catch up lesson with Jenson in Emily's class and she made us feel so welcome and really made us feel part of the group. She really engaged with the babies and everyone raved about her. Loved this class (loved my classes with Paula but this really stood out to me) Teresa Gowland mum of Jenson.
Great with the children, makes lessons engaging and fun. Amber swain mum of Oliver.
Joseph absolutely loves his swimming lessons and that's all thanks to Emily. His confidence in the water has really grown since we first started and last week we did our first Splashers class without so much as frown (more splashing than tears). Emily always makes sure she divides her attention well within the group and Joseph always has a cheeky grin for her. Emily really has helped Joseph develop into the little splasher that he is. Rachael Cooper mum of Joseph Waldron.
CATHIE CARTWRIGHT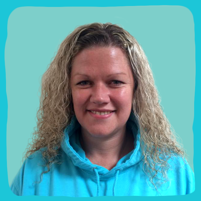 Cathie always makes the classes fun for us all and interacts really well with the children. She is fun and caring, whilst telling us (parents) why we are doing things and how it will develop the children's swimming skills and confidence. The best swimming classes I've been to with my little girl :-). Caroline Duffitt mum to Harriet
She is great will all the children as well as parents. She makes swimming something to look forward to . Radhika Sharma mum of Aryan Sharma
Sophia absolutely loves Cathie and I feel it's because of her attentiveness and caring reassuring nature she has with the little ones.
Sophia's first lesson back in January started with tears throughout but at the end Cathie made an extra effort with Sophia which ended up in her having a special bond.
Thank you Cathie for being an amazing teacher. Sharleen Shaw mum to Sophia.
Always makes you feel like she hasn't all the time in the world for you.  Kayleigh Selley mum to Poppy.
HELEN STOKES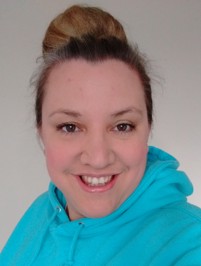 We have just started Puddle Ducks and Helen has made us both feel welcome and relaxed in our classes. She has made them great fun and both Emily and I look forward to our class every week.
Thank you.  Claire Pinder mum to Emily.
Great teacher who is great with Elsie and the others in our class. Caters to all the children's needs and makes all the classes we attend fun. Gemma Wilcock mum to Elsie.
Helen has been my daughter Eva's swimming teacher since we started bringing her to the floaties lessons at dw in Barnsley from her being 7 weeks old. Helen always brings a huge smile to both me and my daughters faces every session- our lessons with Helen are the highlight of our week! She has always made us feel very comfortable in the water and learning new things and she is the main reason I recommend puddle ducks to my friends :). Nicola jones mum of Eva Jones.
I have such a fear of water and did not want the same fear instilled in my son. Helen has helped me as a parent feel confident to bring my son swimming. Fridays are our favourite day! Erica Cherry mum of Cohen.
PAULA PROCTOR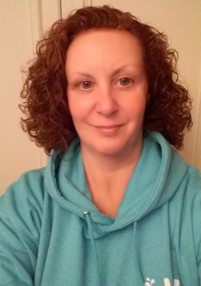 Paula is a fabulous teacher. She is calm and adapts the lesson to each child's individual needs. If we have catch up sessions to use we choose the lessons where Paula teaches to ensure consistency and I know my daughter will be at ease with her. She seems to care about the development of each individual within the lessons. Toddlers can be unpredictable and she is reassuring if its 'one of those days' my daughter doesn't want to do everything as she should. I think Paula really deserves this award and I hope she continues teaching our classes as long as were at Puddle Ducks. Danielle Norton mum to Avery Appleyard.
Paula is a brilliant teacher, she makes the classes fun and enjoyable for both of us. Every week we have a new experience with different movements in the water. Myla and I love swimming now and for the first time ever I look forward to Mondays!! Laura mum to Myla
Abigail absolutely loves Paula and her lessons sometimes Abigail can be a little difficult in class by not wanting to always do some of the skills and Paula is always really helpful trying to give me tips on how to encourage Abigail to do things! Abigail has come on loads in Paula's class. Lois Reynolds mum to Abigail.
She's brilliant. I must say she makes the classes pretty fun for the babies, she looks after them. My little boy always smiles when she's singing the songs. I've tried another places with puddle ducks and she's definitely the one I like the most. Maria zafra mum to Richard Alarcon
Paula is very patient yet proactive with both me and Henry. She is very reassuring and has made us both feel very welcome and at ease at our first turn with puddle ducks. Jon Bowler Dad to Henry.
I myself am very anxious in the pool and have wanted my little boy to gain confidence in water. He was anxious and scared at first and I was worried he may be just like me!! Paula is a very good teacher. My little boy has really changed and no longer cries in the pool. We are very proud of his progression so far and appreciate Paula's help in this through his puddle ducks lessons! Nazia Ahmed & Omar Munir with Suleman Ibn Omar
Harley loves the water!!! He's so confident and a real splasher! Thank you to Paula who had helped build both our confidence in the water and always provides a fun session :). Claire Kenyon mum to Harley Jarrett
Fantastic manner with children and parents. Explains things well and makes the swimming experience fun and special. :). Gina Balsdon mum to Ellie Woodrow.
JENNY McCLYMONT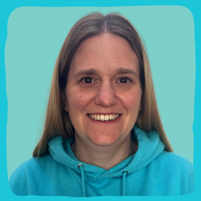 I've known Jenny as a poolside assistant and now as a teacher to my little beginner. Elise has never been the most confident in the water and sometimes refused to do activities in preschool classes. We were worried about moving her to beginners but knowing Jenny would be there to help and encourage her put us all at ease. Elise now will jump in, go under water and has recently tried swimming without her woggle which is fantastic. Elise's confidence has improved greatly and she looks forward to her lesson each week.
Jenny knows how to talk to her class to gain the most out of them, she is always smiling will make to effort when possible to speak to the parents. Emma Mason mum to Elsie Mason
ROSIE CRAWFORD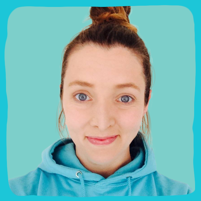 Because she makes me laugh. Jane Teasdel mum of Lily Teasdel