We received such lovely nominations for our Teachers, thank you so much for taking the time to nominate them.  Here are all of the nominations...
Sara
Sonia, Mummy to Norah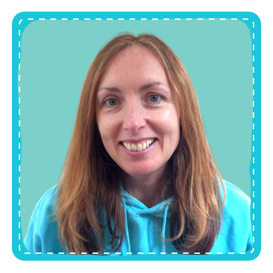 Her commitment to Puddle Ducks is inspiring and her dedication to my child's development is second to none
Naomi, Mummy to Hannah
Sara always makes a point to talk to/ watch each child when carrying out an activity in be pool. Always offers advise which can help hannah excel to the next level and gives her more confidence to achieve this.
Hannah loves being in the water and strives to show Sara that she has listened and can do it.
Sara is a credit to Puddle Ducks
Verity
Marie, Mummy to Reuben 
Verity is an exceptional teacher & a true pleasure to watch. Her understanding of what she does is evident & the results are clear. My son can be a challenge he is very small for his age & struggles with his listening ears at times. Verity is patient, persistent & works Reuben's strengths & weaknesses appropriately. I nominate verity not only for her wonderful approach to things with all the children but her true knowledge & understanding of what it is she does. Verity obviously works extremely hard not only in the pool but in her own time. I think Verity honestly deserves to shine as she makes so many of her swimmers on a regular basis.
Helen, Mummy to Alexander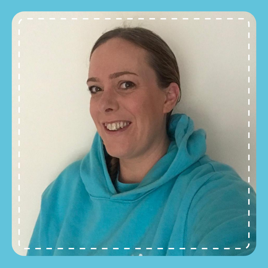 Verity continually helps Alexander to progress. Her knowledge of her swimmers and what makes them tick is brilliant. This term we have seen Alexander gain his 5m and the one that's been the biggest hurdle, start to lie flat in the water on his back. This is all thanks to Verity's guidance and advice. Alexander adores her.
Radhika, Mummy to Varun 
Verity has been amazing with my little boy. He had reflux for the first six months, but Verity was not only very supporting but also tweeked some of the activities for my son so that he could also participate in with reduced sickness
Debbie, Mummy to Corey 
Corey has been having a few wobbles since starting Level 3 of Swim Academy. He has been a little lacking in confidence and Verity (despite not actually teaching his lesson) has been amazing with him.

She spends time making him a little less nervous and has been making it a bit of a competition at times, especially if he is having a day when he doesn't want to get in the water.

I don't think he will ever LOVE swimming but having Verity take the time with him means that, once he is in the water, he does enjoy his lessons.
Debbie, Mummy to Anya 
Anya isn't the easiest of pupils to teach as she has no real fear of the water (thanks to Puddle Ducks/Swim Academy) and enjoys being under the water more than being on the surface! Fortunately, Verity has a way of being firm with her without upsetting her which means she enjoys her lesson and stays safe.
Mindy, Mummy to Nicholas 
Mummy: Niq, why do you want to vote for Verity?
Nicholas: Because I like her...
Mummy: Why?
Nicholas: Because I like her!
Mummy: But why do you like her?
Nicholas: Because....!

Helen
Emma, Mummy to Joseph 
Helen is so patient she has help both me and Joseph. Joseph has got rid of his fear of water and now jumps in and for me the worry of Joseph being scared she is fabulous
Samira, Mummy to Allanah Grace 
Helen is an excellent teacher. Allanah is so confident in the water thanks to Helen. Every lesson there's different activities and new songs. She's so patient and doesn't push Allanah to do anything she doesn't want to. She's helped Allanah to jump off the float and be submerged without any fear.
Kirstie, Mummy to Kole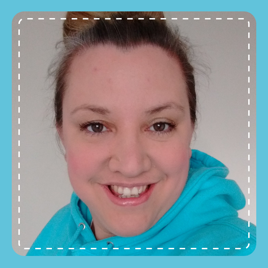 Helen is lovely, and Kole loves her. Helen makes the lessons fun for both the parents and babies.
Caroline, Mummy to Harriet 
Helen is an absolutely amazing swimming teacher! She explains everything in detail so you understand why we are doing something, she interacts with the kids and involves them, she makes the lessons fun and she also talks to the parents when she can. She is very confident with her instruction and has a strong voice which the children listen to. All in all she's great and both of my children love their swimming lessons! Thank you
Carrie-Anne, Mummy to Harrison 
Because you can tell Helen is a mum...it feels like the children in her class are an extention of her family...and lets face it, Harrison sees her almost every week which is more than he sees some relatives.


Louise, Mummy to Lewis 
Helen always goes out of her way to be helpful and supportive to both children and parents in the pool. She is amazing!
Lucy, Mummy to Sonny 
Helen always makes her lessons so much fun! She is so supportive and gives you so much confidence when working in the water with your child. Helen has lots of patience and is helpful and understanding with the children. She always remembers all the children's names and is so friendly.
Laura, Mummy to Jacob 
Helen is not only patient with Jacob but she always has time for an extra giggle or two! He even wanted to invite her for tea one day... I think that says it all! Thanks for all of your support
Carla, Mummy to Rosie 
Helen as a lot of patience and understanding of Rosie as she can be such a challenge. Helen will go out of her way to make sure everything is suitable for Rosie if not she finds an alternative way to help Rosie with her swimming. Rosie has taken to Helen which makes things easier and I hope she starts to understand what helen says goes as Rosie likes to do what she wants at times. Helen understands its little steps with Rosie and she perseveres as Rosie does get there but takes a little longer. Helen quickly says how Rosie's lesson has been each week we can't thank her enough for everything she does to help Rosie with her swimming.
Samantha, Mummy to Finley 
I have just realised - with great sadness - that I have missed the deadline for teacher nominations.
 Although we cannot enter it into the competition I wanted to forward our feedback for Helen at Greenacre.
 Before we chose our swim school - we trialled a couple and in reality we had hoped that we would prefer the other option as it was cheaper! However, Helen's clear guidance, effort to bond with Fin and differentiated approach made such a difference that we had to join up. The small tweaks and big smile make our Sundays very enjoyable.
Thank you
Paula
Shirley, Mummy to Logan
Paula has been teaching Logan for over 2 years now. He was very reluctant to put his head under water for a long time and didn't progress. But with Paula's patience and encouragement Logan has come on leaps and bounds. He's such a confident swimmer and can do an amazing head down swim.
Eleanor, Mummy to Charles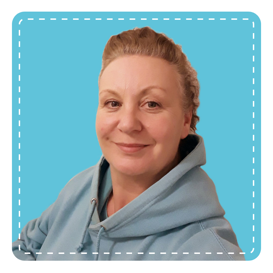 Paula is a wonderful teacher and incredibly patient with my very enthusiastic son, her confidence in the water with the children makes swimming great fun and it's Charlie's favourite time of the week
Kathryn, Mummy to Jackson 
I would love to nominate Paula for teacher of the term because she takes the time to sort Jackson out every lesson when he is playing up and takes the time to answer any questions you may have , she is fabulous at being a swimming teacher she makes every lesson fun and enjoyable and Jackson is always comfortable with Paula when he is the demonstration and like to give her a hug every week .
Jodie, Mummy to Zachary
It's very clear to see how much Paula cares for the children and that she is very proud of their achievements no matter how big or small. She is a real credit to Puddle Ducks.
Lois - OUR WINNER
Lyndsey, Mummy to Mason 
Lois is such a fabulous teacher, she is kind, patient and funny with the children in the class.
Having Lois as a teacher has made swimming fun.
We are lucky to have Lois as our teacher.
Jessica, Mummy to Edie 
Lois is always so enthusiastic and Edie wants nothing more than to impress her. Her patience and enthusiasm for each student is admirable.
Carolene, Mummy to Oliver
She's just fab! Such amazing attention to the individual needs of each child! Wouldn't want to swim with anyone else!
Andrea, Mummy to Noah 
I would really like to nominate Lois for teacher of the term. 
Lois took over Noah's classes on a Monday morning at the village south and immediately built rapport with both the parents and children. 
We have had a few different teachers I can honestly say that I think Lois is fab. She's energetic, fun and the children including Noah love her.
She takes time with each child where needed and provides advice and tips to the parents throughout the lesson. 
Good luck Lois!
Karen, Mummy to Joey 
Lois is enthusiastic and makes sure all the lessons are fun yet productive.
Lois has built a really positive relationship with joey which has enabled him to really progress with his swimming. He thoroughly enjoys his lessons.
Lois has given me confidence when joey has struggled with certain aspects such as swimming on his back. She has supported me to help encourage joey offering different ways of doing certain things to help him build confidence to enable him to start eventually enjoying swimming on his back:
Leanne, Mummy to Noah 
Lois deserves to win teacher of the term because she always makes lessons extra special by personally addressing every child/parent each lesson. She clearly knows the strengths and fears of all her children and personalises her lesson well to cater for every individual. Her passion and love of her job is clear and her sense of fun and enthusiasm run throughout her explanations and the activities we do. She also clearly explains the importance of everything we do and how it links to water safety/swimming. Noah isn't keen on putting his head under the water or jumping in but Lois is always encouraging but supportive of his fears. He has made a lot of progress since starting in Lois' class and he is getting more and more confident thanks to Lois.
Laura, Mummy to Aurora 
Lois is simply lovely, so happy to see all the little babies in our class, even when they cry. She is super reassuring and always has a silly little story to tell us to make classes extra fun.
Shaunna, Mummy to Edison 
Lois is wonderful. Always makes you feel welcome, makes an effort to remember everyone's names (including parents). We've only been swimming with Lois a few weeks and she has made such a great impression.
Michael, Mummy to Lianne 
Michael was very attached to Emily and struggled when she left. We went through a period of little progress with his next teacher and considered packing in. He just wouldn't take to her and cried whenever he had to go to her so was not doing many of the swims or submersions. From day 1 with Louis he has been really happy and smiling. He seems to look forward to his class again and joins in fully. She has made him feel totally at ease and he is more than happy to go to her. He is making progress again and becoming more confident. Thank you
Danielle, Mummy to Jacob
Lois has only recently become Jacob's teacher and I was apprehensive about the change as Jacob was very settled with his previous teacher. However, I had no need to be! Lois is so friendly and approachable, offering excellent advice on how to improve Jacobs swimming. We both felt instantly at ease and Jacob's swimming is improving each week. Lois makes each lesson fun and adapts the activities to each child's ability and mood that day! If Jacob isn't keen on doing a certain activity, Lois offers an alternative way of doing it to make sure we get the most out of each lesson. We both really look forward to each lesson, thank you Lois!
Jenny
Claire, Mummy to Ivy 
Ivy absolutely loves Jenny! Jenny is very good with Ivy and makes sure she explains things to her so she is not afraid of doing things wrong when Jenny asks her to try new things. I can't thank Jenny enough for putting Ivy at ease in her swimming lessons and she looks forward to swimming now.