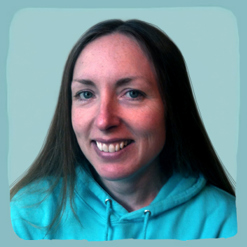 **TEACHER OF THE TERM WINNER - Autumn 2016!***

We are delighted to announce that our lovely teacher Sara Haywood has won our Local Teacher of the Term award!!!
The winning nomination was picked by Marta Kubinski, owner of Newhall Farm,who said "what a difficult task! All the nominees appear to run happy and welcoming classes. One that particularly stood out for me was this one. The child's mum so appreciated that her son was understood and that he was allowed to make progress at his own pace".
All of our teachers at Puddle Ducks train for over 300 hours before they can become an accredited Puddle Ducks teacher and we pride ourselves on adapting our activities to suit each individual child. You can be confident your little ones are in very safe hands!
Thank you so much to Helen, mum of Alexander who sent the winning nomination in and here it is...
"Sara is an amazing teacher. She is super-patient and doesn't bat an eyelid when Alexander is hiding his eyes for the first 5 mins of a lesson and refusing to make eye contact, she just includes him without making a fuss until eventually he warms up. She knows her swimmers, their personalities and what makes them tick, inside out! Alexander thoroughly loves his lessons with Sara!".
Huge congratulations to Sara, who has been a teacher with Puddle Ducks Wakefield for 6 years now, and is very well deserved!!!
I just want to thank everyone who nominated their teacher for the teacher of the term award. We really appreciate you taking the time to do so and it means such a lot to the individual teachers, and us as a team.