Who's your 'Puddle Ducks Wakefield Star Teacher'?
💧
Do you love your Puddle Ducks teacher?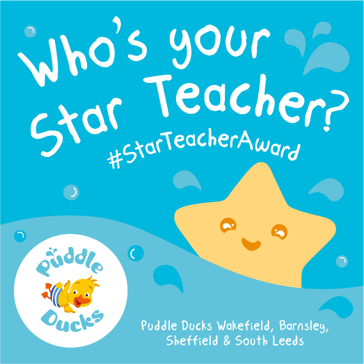 💧
Do they go out of their way to make your lessons extra
💧
Have they supported you through a
If you can answer YES to any of these
questions, then please nominate your teacher
for 'Puddle Ducks Wakefield, Barnsley, Sheffield & South Leeds Star Teacher – Summer 2019'.
Tell us in no more than 150 words why you
think they deserve this title (unfortunately we
cannot accept nominations over 150 words).
Simply complete and submit this form below
Thank you - your teacher will truly appreciate it!