Faye Burrell is delighted to run Puddle Ducks Classes in Featherstone & Birstall in Wakefield, Tingley in South Leeds, Barnsley and Sheffield providing:
Baby and pre-school swimming classes for children
Lessons for toddlers/pre-school children
Swim Academy classes for school-aged children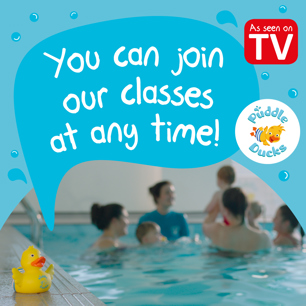 From the moment your child is born, you want them to be confident in the water and learn to love and respect it too.
Puddle Ducks will take you and your little ones on a magical journey that starts with a splash and transforms into beautiful strokes that encourage strong swimming for life. 
We know all children are different. That's why our clever teachers tailor lessons to suit your little one's ability and confidence. Babies as young as six months learn water safety and personal survival skills and our school children also learn life-saving skills. Many can already swim 10m before they even go into reception!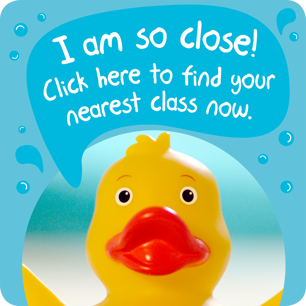 Little ones that love swimming…that's the Puddle Ducks Difference 
For more information or to book a space in our Baby & Pre-school classes, please complete the form below and we will be in touch shortly.
Alternatively, email us on wakefield@puddleducks.com or call us on 01924 826238, we will always be happy to help.
We will help you choose the right class for you and your little one and then be there every step of the way on the wonderful, rewarding journey that is learning to swim.