Welcome from Puddle Ducks West Hertfordshire & Luton
 
Hello and a very warm welcome from the Awards winning Puddle Ducks West Hertfordshire where we are delighted to be bringing baby, toddler and child swimming lessons to St Albans, Luton, Dunstable, Harpenden and Hemel Hempstead.
My name is Rav and I have been passionate about baby swimming from my very first experience of it when I took Roma, my eldest daughter, to classes in various swim schools from when she was 10 weeks old. I loved the concept and the benefits were amazing – I saw them first hand!  I fell in love with the Puddle Ducks teaching style and the atmosphere after just one term which we did in Leicester when Roma was 18 months old, the pace was perfect for Roma. That is when I became interested in opening my own Puddle Ducks swimming school.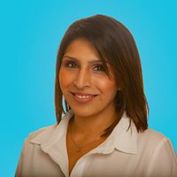 I have now taken both of my daughters, Roma (6 years old) and Anaya (4 years old), to baby swimming classes since they were a few weeks old and I have found Puddle Ducks to be second to none! The half hour classes are gentle, nurturing and lots of fun! They also teach invaluable safety techniques and personal survival skills giving parents not only peace of mind but also a great opportunity to spend quality time with their children.
We follow a unique and nationally recognised programme that is devised to cater to individual needs and which is constantly updated by baby swimming experts. With lots of songs, rhymes, games and activities your little one will not only have heaps of fun but benefit from emotional development, increased intelligence, co-ordination and improved social skills. We aim to make your little ones into confident swimmers both above and under the water.
Are you an expecting mother to be? Why not get in touch about our Aquanatal classes? It is the perfect balance of relaxation, laughter and exercise. The ideal mental and physical preparation for meeting your little one.
We have recently launched Swim Academy which is suitable for primary-school aged children aged 4 to 10 years old, we teach a natural and smooth swimming style, starting with simple skills that we build on in line with your child's physical ability and confidence. These are balanced with fun activities to develop skills including life-saving, floating and surface-diving.
Our office opening times are 10:00-14:00 Monday to Friday. If we are unavailable, please do leave a message and we will endeavour to get back to you as soon as possible.
We look forward to seeing you at the pool!
Our Partners