All you need to know – Private House, Digswell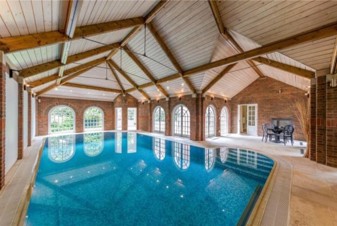 Full Address will be provided on registration, AL6 0EJ
After you have booked in, we will send you an email with the full address before your first session. 

We can't wait to welcome you to Puddle Ducks at our Digswell Pool – in the meantime, here's some information that we hope you find useful. Have a splashtastic time!
Location: Digswell 
Parking - There are strict parking restrictions in place: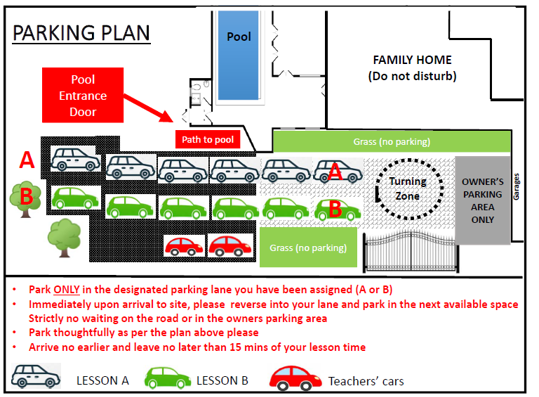 If your class starts on the hour or quarter past the hour i.e 9:00am, 10:00am, 12:00pm, 5:15pm etc please park in 'Class A' spaces as indicated
If your class starts on the half hour or quarter to i.e. 8:30am, 9:30am, 11:30am, 5:45pm, etc please park in 'Class B' spaces as indicated 
If you have children in back to back classes, please park in the space that would be for the last session that you are booked in for (if in doubt, please speak to the office)
There is no parking in front of the garages or on the grassy areas 
Street parking is strictly prohibited and will lead to an immediate termination of your Puddle Ducks classes if you are found parking on the street as this is a direct violation of the planning permission
Essential Information:
Arrive no more than 10 minutes before the class is due to start please. The house gates will be closed until this time and there is strictly no street parking in the area. 
If you do arrive early, there is a park at the bottom of Harmer Green Lane where there is a car park and there is also The White Horse pub on Burnham Green Road
Please ensure that you vacate the premises within 15 minutes of your class finishing to allow sufficient parking for the next class.
Please take your shoes off before entering poolside.
Please leave buggies outside of the pool entrance
Please sign in with the Poolside Assistant
No food is to be consumed inside the pool hall
All long hair (both adults and children) must be tied up before entering the pool.
Any children over 4 years old will need to wear a swim hat (adults do not need a swim hat). We recommend a fabric swim hat for this age. 
Changing rooms: There are 2 open plan changing rooms - 1 for females and the other for males. We recommend coming to the pool swim ready, with your swimwear underneath your clothes. For younger babies, please bring a changing mat with you. 
Exclusivity: Puddle Ducks have exclusive use of the pool.
Technical information
Pool temperature: 31 degrees
Poolside assistant: There will be a poolside assistant
Depth: 1.12m - 2.23m
Maximum class ratios: 6 children/adult pairs:1 teacher for baby and pre-school classes. 4 children:1 teacher for swim academy classes
Access: Please follow the path round to the left of the house. .
There are no spectators at the pool at this time.