A warm welcome to Puddle Ducks - swim with your little one before they are even born!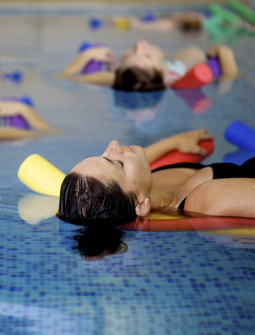 Experience the perfect balance of relaxation, laughter and exercise - a wonderful way to unwind and stay healthy in pregnancy. Our Aquanatal classes are a fabulous activity for mums-to-be.
Our expertly designed Aquanatal programme takes a holistic approach to mums' physical and mental well-being, combining relaxation with cardiovascular exercises to help prepare the body for birth.
And once baby arrives, the familiar noise of the pool means they'll be relaxed when you take them swimming too!
The classes that we offer are part of a rolling programme and we hope that you will continue attending your Aquanatal class right up until the birth of your baby and beyond. You can start participating from the end of your first Trimester (14 weeks).
Aquanatal classes are booked in a block of eight lessons, the fees for which are £60.00 (£7.50 per class). Another great bonus is that once your baby arrives, you are entitled to a 20% discount off of your first block of swimming lessons with us, all because you were an Aquanatal customer!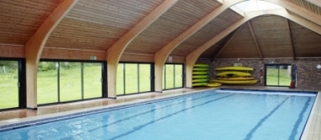 Our Aquanatal lessons take place at Bowles Activity Centre (between Tunbridge Wells and Crowborough) on Thursdays at 7.30pm.
 To enquire about our classes or simply ask us a question, please complete the form below. We look forward to hearing from you soon.