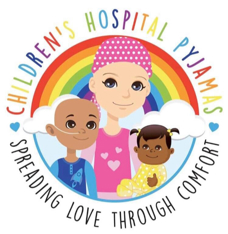 Can you believe our last Charity Pyjama Week was in 2019?! We are so excited to be holding this event again and for so many of you it might be your first time.
This year, we have a new national charity partner, a wonderful organisation called Children's Hospital Pyjamas. We emailed all our lovely customers about them earlier this month, but if you would like reminding about the wonderful work they do then you can read all about them and how you can support them here.
You can get your sponsorship forms here;
We also have a Just Giving page if you would like to donate to this amazing charity.
Just Giving - Children's Hospital Pyjamas
Thank you so much for your support.
The Importance of PJ Week
If accidents happen, it's often while fully clothed. It's our duty to ensure that our swimmers know what it feels like to be in the water wearing clothes. Even just this short experience, helps then realise that even though they feel heavier, they can still do those all important reactions of kicking to the surface, turning and reaching for the side.
"They are not only fun, they are also vitally important for water safety because it is an opportunity for you and your child to experience what it feels like to be in the water while clothed and spend some time focusing even more on those important personal survival skills that we teach. We hold them a few times a year as experiencing this from a young age and developing those skills throughout our programmes could really help a child if they ever fell into water by accident."