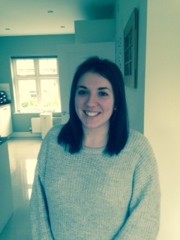 We would like to introduce our lovely new Baby & Pre-school teacher Lucy to our West Yorkshire team!
Lucy has spent the last few years working in the retail industry and after recently having her little boy Freddie last year she made the brave decision to have a career change and look for something that was more rewarding. Lucy trained as a Swim Academy teacher in Autumn 2015 then went straight into her Baby & Pre-school training in the Spring. She has sailed through her training and is already making a great impression in the pool with her Swim Academy classes and is looking forward to having her own Baby & Pre-school classes in Halifax and Bradford this term. She is very much looking forward to teaching the babies and children life long swimming skills.

Welcome to the team Lucy we know you are going to be great!