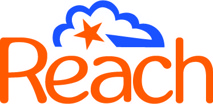 Puddle Ducks is hosting their annual charity Pyjama Week from the 7th to the 13th of November, which sees the babies and children who swim with Puddle Ducks completing a lesson plan focused on personal survival skills in the water.

This year Puddle Ducks West Yorkshire is raising funds for Reach. Reach supports children with upper limb differences to live a life without limits.
Every year, 100 babies are born with an upper limb difference; everything from missing or fused fingers to having one – or both – arms missing. This can be limited to the limbs, but many children have more complex associated health issues too.

Reach was set up to support families and children by providing advice and a community where families can share experiences and kids can make friends.

One of our fab little swimmers at Puddle Ducks West Yorkshire, Kitty Wilmshurst, was born without her upper arm, her mum Liz is on the board of trustees at Reach and wants Kitty to know that she can live a life without limits.