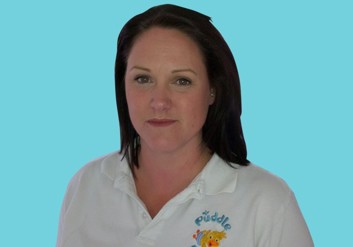 Kelly from Jittabugs Tyne and Wearsaid the following: "After careful consideration I have selected Alison it appears she goes the extra mile in making participants feel welcome, comfortable, less anxious before and during the sessions. Well done Alison if I'm ever in the area I would love to attend one of your classes with my little girl."
The winning nomination was from Isaac Nowland's mummy and daddy:
Isaac is going through the typical terrible twos and although he has the ability, he is very easily distracted and doesn't always listen as he should. Alison has really believed in him and got the best out of him, so much so that he has moved into, (and is doing really well in), Dippers....which is so reassuring as Isaac has also recently become a big brother to Poppy at Christmas!
Thank you so much Aimee and Daniel for taking the time to send in the nomination and a huge well done to Alison you should be really proud of yourself!!