We would like to say a HUGE special big thank you to all of our little swimmers who took part in our latest PJ Week to raise money for two outstanding charities; Alzheimer's Society and the Birmingham Children's Hospital.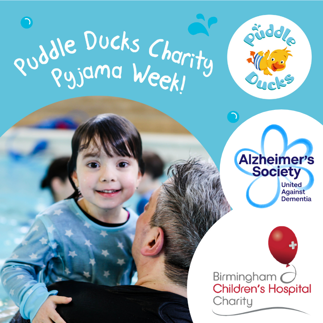 It means so much to us that so many people took part, to not only gain water safety awareness but to also raise money for these two brilliant causes. The money raised was split equally between the two charities and we were very lucky enough to have Ryan visit from Birmingham Children's Hospital to accept our giant cheque from Puddle himself for £250. Every little bit counts and this money will go so far to help both charities make a difference.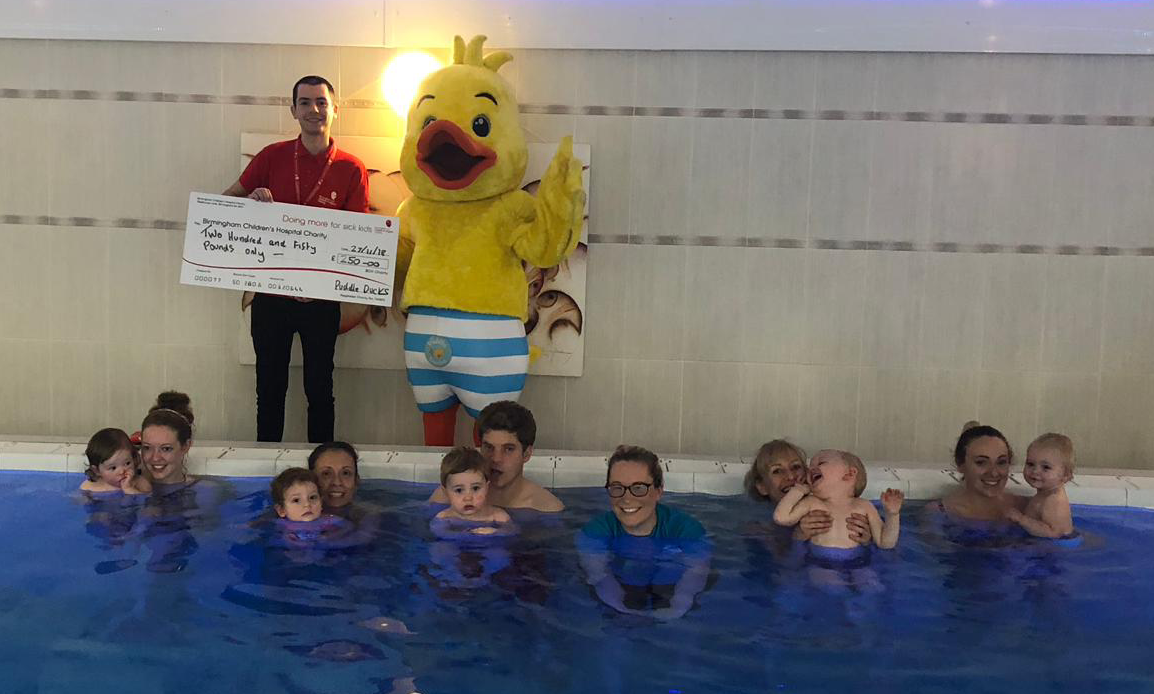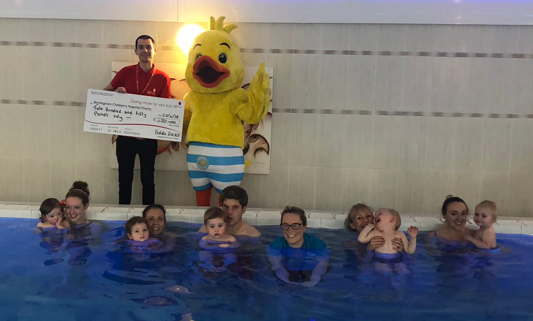 You all deserve a super giant pat on the back for your hard work. The entire Puddle Ducks Worcestershire team are so proud of you all. 
Well done for making a difference. 😁✨