The nominations are in and our judge has anonymously chosen their favourite. The winner for our Star Teacher, Spring 2019 is... GEMMA!! 🎉
Thank you so much to all our customers for taking the time to nominate your Star Teacher, choosing a winner is a very hard task because so many nominations stand out but here is the winning nomination: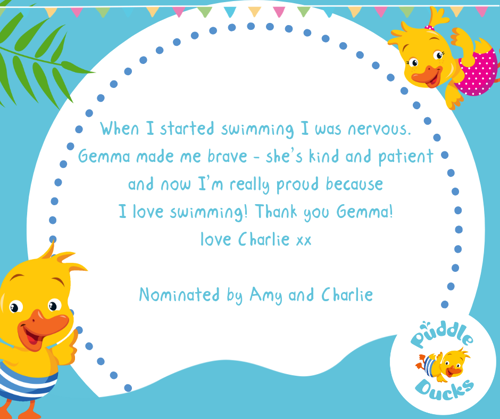 Thank you so much Amy and Charlie for your lovely nomination!
Thank you again to all our wonderful customers who took the time to fill out our nomination form. Our winner has now been sent off to Puddle Ducks HQ, so Gemma can be entered in a National Competition.
GOOD LUCK GEMMA!!