All you need to know - Feckenham Pool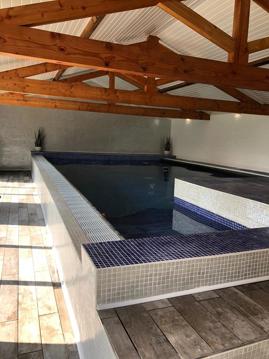 39 Droitwich Road, Feckenham, B96 6RU
*Please note that the SatNav directs you to the wrong side of the road please look out for the property with the green metal fence and gates.
We can't wait to welcome you to Puddle Ducks at our Feckenham pool - in the meantime, here's some information that we hope you find useful. Have a splashtastic time!
Please note that due to current Covid-19 restrictions, many of our procedures have temporarily changed and some of the information below may not be accurate.  When you sign up for classes you will be provided with full information on pool procedures and our office staff will be pleased to assist you with any queries.
Location:
39 Droitwich Road, Feckenham, B96 6RU
The house is on the right as you enter Feckenham from the Droitwich end and has green railings and gate, if you are coming from the other end of Feckenham it is on the left before the 60 mile an hour sign post.
Parking: 
Entrance through the one set of gates in front of the double garage (please do not enter or exit through the other gate as this is for the home owner).
Parking will be in front of the doubles garages and a rota will be issued to our customers.
Essential information:
Changing Rooms: Changing is poolside, toilet and 2 open showers poolside

Exclusivity: Puddle Ducks have exclusive use during hire times.
Access: Spectators are allowed poolside.
Technical information:
Pool Temp: 32 oC
Pool Dimensions: 9m x 6m
Poolside Assistant: There is a Puddle Ducks poolside assistant present.
Max Preschool ratio: 8 children/1 adult pairs : 1 teacher


Other:
A well-fitting neoprene swim nappy must be worn with a disposable swim nappy or one of our environmentally friendly nappy wraps and liners underneath if your child is in Floaties, Splashers or Kickers and in other programmes if they are not potty/toilet trained.