We run Puddle Ducks classes around Bagshot, Caversham, Tilehurst, Sonning Common, Winnersh and Basingstoke.
Baby and infant swimming classes from birth
Swimming lessons for toddlers / pre-school children up to 4 years old
Swim Academy lessons for school-aged children from 4 to 10 years

Lizzie Moore
Owner of Puddle Ducks North Hampshire & Reading
Enquire today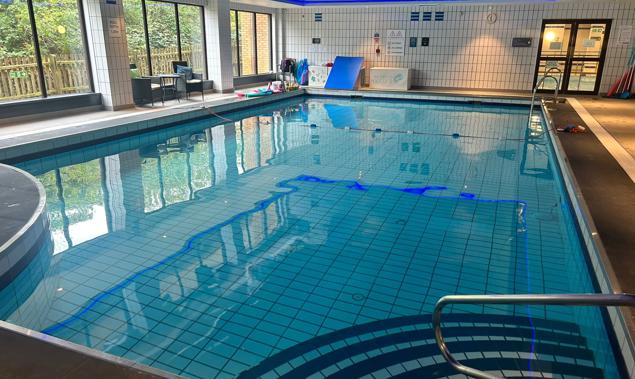 Our Pools & Classes
We run Puddle Ducks classes in and around Bagshot, Caversham, Tilehurst, Sonning Common, Winnersh. Reading and Basingstoke.
Our Pools & Classes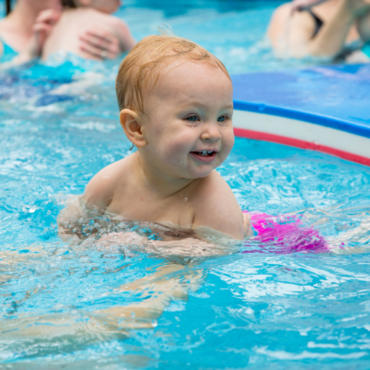 Baby & Pre-school Swimming Lessons - 0-4 years
Our Baby & Pre-school programme is a wonderful bonding experience. Progressive lesson plans instil water-confidence and a love of swimming whilst our expert teachers tailor activities to your child's abilities and needs. Taught in lovely, warm pools with a maximum of ten children, our classes incorporate rhyme, music and movement based on extensive child development research; we are the only national baby swim school that is 100% child-led. Our lessons are so well-received that the children we teach can often swim over 10m before they start school.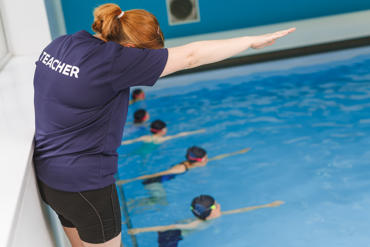 Swim Academy - ages 4-10 years
Swim Academy teaches primary-school children up to the age of 10 to swim beautifully and efficiently, as well developing essential water safety and lifesaving skills. Our close-knit class sizes mean all children get the right level of support to suit their age. Small enough to nurture; large enough to let go. Children learn through experience, fun and some repetition. Practice makes perfect. We keep our classes fun, lively, varied and exciting to help your child stay engaged and challenged in the water.
Not sure which class you need?
Read about each class level and watch our videos to see us in action!
Enquire for classes
Submit your details below and we'll be in touch!
Thank you for submitting your enquiry, we shall be in touch soon!
Designated Safeguarding Officer For Puddle Ducks North Hampshire and Reading:
Lizzie Moore safeguarding.n[email protected]