We've got a host of quizzes, activity ideas, even recipes for you too!
Quizzes!

We have Water Safety Quizzes for all ages. Have a go and share with your friends - see if you can beat them 😜.

The first three quiz sheets are about spotting hazards and things to look out for/remember in every day situations. Mum/Dad/Grandparents/Carers, you might want to look at the answers first so you can help your little one spot the hazards/things to look out for and help them understand why it isn't always as safe as it looks.

Water Safety Quiz 1 (11 things to look out for)

Water Safety Quiz 2  (14 things to look out for)

Water Safety Quiz 3 (13 things to look out for)

This Swim Academy Quiz is based on the Safety Questions your child gets asked at the start of each of their lessons - see if they can remember the answers!
We've got lots of other fun stuff to keep your little one occupied on a rainy or even a sunny day!
A Poem about Puddle Ducks - this was written by one of our customers and we think it sums up our lessons perfectly! You and your little one have a go at writing your own. We'd love to see it!
Puddle Maths - can you work out the answer? Share it with your friends and see if they can do it too!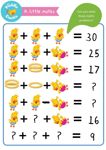 Puddle Word Search - see if your little one can spot all the Puddle related words.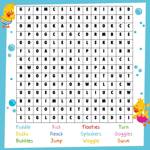 I Spy Spring - Spring is here and the ducklings are too! Have you spotted any on your walks? See if you can spot all the different signs of Spring in our I Spy Spring activity sheet.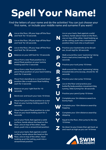 Spell Your Name and Keep Fit - this one has everything! Spelling, swimming technique and exercise. You can do your first name or if you're feeling energetic, first, middle and last! Plus, your grown ups can join in too.
Family Recipes - we asked our customers for their favourite family recipes during lockdown and here was the pick of the bunch - yum!
More drawing and craft ideas:
Make a collage of all the things you and your child love about Puddle Ducks or Swim Academy - here's one our team in Lincolnshire put together to give you some ideas!
Draw a Duck Shadow - as simple as it sounds and when you've done the outline, you can colour it in!