One of, if not the most important aspect of learning to swim is being safe in the water. We ensure that personal survival skills such as reaching for the side are taught very early on so that they become second nature to your child.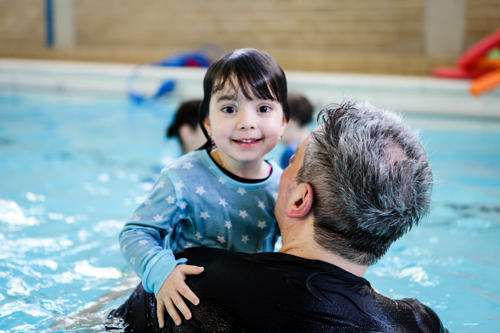 On top of the personal survival and lifesaving skills that are regularly taught in lessons, as well as the water confidence that is picked up along the way, we hold 3 Pyjama Weeks a year, where swimmers go to their swimming lessons in their PJs. This gives all our swimmers a regular session where the babies/children are exposed to what it might feel like to be in the water with their clothes on. We do not positively encourage our swimmers to jump into the water whenever they can fully clothed – quite the opposite – but we can provide them with the opportunity to see how it would feel to be in the water, following an accidental submersion/fall into water, showing them that they can still swim, practice turning etc.

Our summer Pyjama Week coincides with the Swimming Teachers Association's Learn To Swim week where water safety is promoted throughout the country, and during our autumn Pyjama Week we raise money for various charities, having raised a total of £173,668 over the past 6 years.

Below are 7 important tips to help you and your little swimmers to stay safe around water.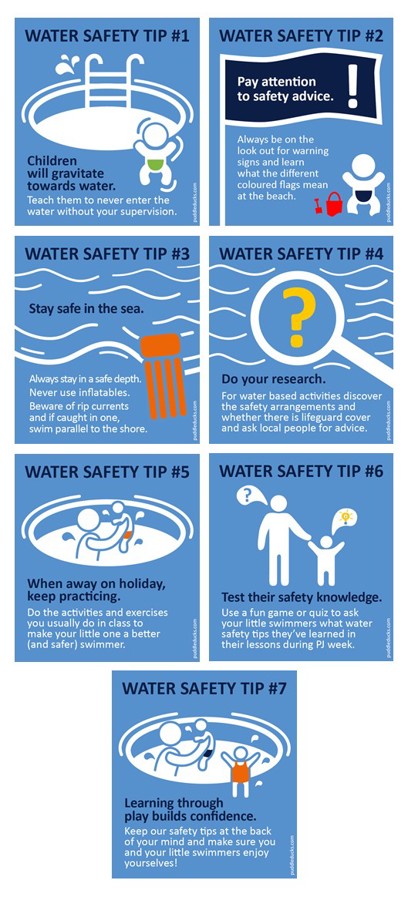 If you're interested in finding out more about the skills taught in our lessons, you can get in touch with your local team who will be able to answer any questions you have, or you could speak to us at head office.

Get in touch