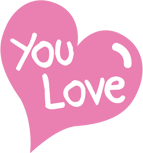 Read all about what our customers love about us here!
If you have any comments for us simply use the hashtag #WeLovePuddleDucks on Social Media or complete the online form below. If there's anything we can do to improve our offer or services please remember to also let us know about that. Your feedback is really important to us.
"We love the bath mitt, cuddly puddle and rubber duck! Mummy loves the record folder with certificates and badges because they remind me of how much fun we have!"
"Because of his confidence in the water, my 8-year old son Blair (who's in Swim Academy) was able to go scuba diving with the sharks at an aquarium at the weekend. He had basic scuba training and was then in the shark tank for around 30 minutes. He was able to see a variety of sharks, rays, eels and plenty of fish up close. He loved it and can't wait for his next scuba dive! Thanks to all the Puddle Ducks teachers that have taught him over the years!"

"#WeLovePuddleDucks because it's easy to use and has some great gifts for children. Items arrive quickly too."
Charlotte, mum to Erica
"On Saturday my daughter started Little Dippers and her teacher Emily was brilliant, patient and got her doing things she wasn't doing with me just by making it slightly different and giving her the parts of the activity she did want to do. I love Puddle Ducks!"

"I love that you can buy a Puddle the Duck! My 4 month old daughter loves these in her lessons and can't take her eyes off them! It's the simple things! I also can't wait for her to start getting her certificates and badges so I can buy the folder to display them in! #WeLovePuddleDucks"
Carol, mum to baby Alex
"We are 5 lessons in and already I can see Alex is more confident in the water (and I feel so much more confident handling him too!). I highly recommend it to any new mum! They grow so quickly, this is prime mummy and baby bonding time, not to be missed."

"I love the personalised towel to wrap my little one up in, but to also then have as a keepsake for when he is older. I also think the folder to collect his certificates is a great idea, I'm going to try and sew the badges onto a towel when he gets more #WeLovePuddleDucks"
Laura, mum-to-be
"I know the exercises are safe and designed specifically for pregnancy. I really enjoy the relaxation element of the class and always have my best night's sleep of the week afterwards! The groups are quite small, which makes it perfect for getting to know other pregnant women and share experiences with them."

"We started in September last year and have now had a year of swimming with you, and it's been fantastic. Elena's confidence in the water was good to start off with but has only grown, and she's really happy taking part in the classes. As parents we have both been impressed with the smooth running of classes, and although there have been times when the teacher or venue has changed at short notice, communication about this has been fast and effective. I also want to note that I saw the article about 'drown-proofing' on the Puddle Ducks website a few weeks ago and it was a very interesting read. I particularly thought it highlighted some of the benefits of which I was less aware regarding the style of teaching that you offer, and how this can lead to greater self-confidence as our child develops. Having articles like this on the site is a credit to you and shows the serious methodology and experience behind the Puddle Ducks approach."
"When my son started Swim Academy, he could swim but wouldn't put his face in the water or jump in. His confidence soared, he achieved his 10m award and mastered many swimming techniques! I would highly recommend these classes to any parents wanting their child to learn in a fun but structured environment which engages children from the second they get in the water until the second they get out!"
Louise Buck with Drew (5 years 5 months)
"I love that you supply everything needed to start off our babies in their swimming venture! The branded products are my favourite as it makes you feel part of the Puddle Duck Family with them!"
Monique with Abby (age 3) and Caleb (age 4)
"Having come from Australia where every child is taught to swim before they can walk, I have pretty high expectations from a swim school. After pulling my child out of two other schools, I have finally found Puddle Ducks. Every expectation has been exceeded. My kids are engaged, they feel more confident in the water and most importantly, they are actually learning HOW to swim."
"We love the fast hassle-free delivery service #WeLovePuddleDucks"
Rhian with Isabelle (age 5), Daniel and Abigail (twins age 2)
"Puddle Ducks is without a doubt the best swimming experience we have had as a family and this is a credit to the wonderful teachers and the innovative, fun swimming programme. The old saying remains true – you get what you pay for. I won't be going anywhere else for my children's swimming lessons."
"#WeLovePuddleDucks cute little hoodies 😍 Our 17 month old daughter wears hers for every single lesson 💦 They're so good we've just purchased another for a birthday present 🎁"
"I could go on forever, but to sum it up - I think Puddle Ducks is great as its a programme that teaches life saving water skills, and creates a great baseline for future strong swimmers. I love the way they do this by engaging kids and parents in exciting activities with the right balance of challenge and familiarity to progress skills and confidence, while all the time remembering to have fun for everyone!"
Hannah, mum to Max, aged 3

"Thursday's Floaties swimming lessons are the highlight of our week. We are 5 lessons in and already I can see Alex is more confident in the water (and I feel so much more confident handling him too!). I highly recommend it to any new Mum! They grow so quickly, this is prime mummy and baby bonding time, not to be missed." Carol, mum to baby Alex.
For the last year in London, it has been non-stop tears at every swimming lesson. Today was different, we had our first Puddle Ducks class in Kent. Totally different attitude, no pressure, really relaxed and focused on the kids enjoying the lesson. We just played for 30 minutes. She laughed and smiled and joined in. She even swam at the end! Absolutely brilliant. Can't wait for the next class!
Rhianon Jones, new mum to Jessica
"I really enjoyed my Puddle Ducks Aquanatal classes. It was a chance to relax to in the water, take the weight of my feet and exercise at the same time. I really looked forward to my Sunday night classes. I can't wait to get back in the water again now Jessica has arrived. I would definitely do them again next time around and would really recommend them to my pregnant friends."