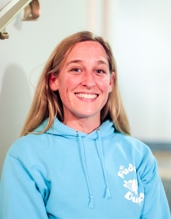 We're delighted to announce that Puddle Ducks classes are now available in Merseyside and South East Wales!

South East Wales franchisee Helen Hicks has been teaching Baby & Pre-school swimming for Puddle Ducks Bristol & Bath for three years, and is now branching out on her own to bring the Puddle Ducks Difference to swimmers in Newport and Cardiff.  She loved the ethos, the brand and working in that environment, so she decided to buy a franchise. In her own words, "She couldn't see any reason why she shouldn't".

"There's nothing that beats the feeling of seeing a nervous child blossom into a fabulous little swimmer, or a tiny baby having their first lesson.  It's a privilege to be able to work with children and their parents and to facilitate such special bonding time".

Over time Helen will do less and less teaching but she doesn't want to give it up completely as she really enjoys it and that's the whole point; she is helping children learn lifesaving skills which she finds really rewarding.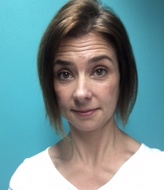 Merseyside franchisee Sarah Cadwaladr took her children to Puddle Ducks classes and has previously worked in hospitality at Manchester United Football Club. When it was time to go back to work after her daughter was born, a friend suggested she consider becoming a Puddle Ducks franchisee to address her work-life balance; "The opportunity to become a franchisee and work with a brand that represents many of my own personal values and ideals was simply too good to miss and so my dream was born, and result is that I have just launched my very own business."

"Puddle Ducks feels like it is in my blood; as a corporate mum, Puddle Ducks has always provided me with the unique opportunity to enjoy a weekly spot of selfless quality time with my children away from technology and all the distractions that so easily spoil 'that moment'".
Puddle Ducks South East Wales

The lessons in South East Wales take place at Maes Ebbw School in Newport on Wednesdays & Saturdays and Novotel Cardiff on Mondays.

Find out more about lessons in South East Wales.

Learn more

Puddle Ducks Merseyside

The lessons in Merseyside take place at Crowne Plaza Liverpool and DW Fitness St Helens on Fridays, DW Fitness Liverpool on Saturdays, and St Vincent's School in West Derby on Mondays, Wednesdays & Sundays.

Find out more about lessons in Merseyside.

Learn more

Puddle Ducks Franchising

Just like the children we teach, a Puddle Ducks franchise is completely unique. It's an investment that allows you to do something you love and turn it into a profitable business. All of our franchisees start off teaching in the water, so they can fully immerse themselves in the product and truly understand their customers. 

Find out more about franchising with Puddle Ducks.

Learn more