Cheshire residents were surprised this morning when a rubber duck was spotted applying for a job at swim school Puddle Ducks.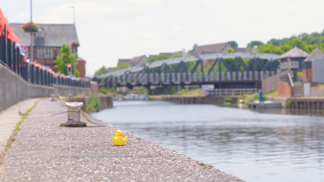 The duck, who witnesses say was a former hook-a-duck, was spotted at various points across the town of Northwich, before being seen reading an advert for swimming lessons at Barons Quay and making its way over to the flagship pool.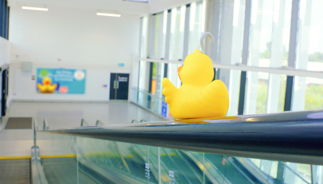 Lorne Mowers, franchise manager for Puddle Ducks in Northwich initially thought it was a joke, "When I was told there was a duck here to see me, I assumed it was a prank by one of my hilarious team members, but when I saw the little guy, I instantly knew he would be ideal for the job!"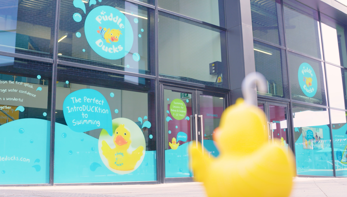 Whilst the company has the word 'ducks' in its name, surprisingly the only animals they currently have working for them our humans.
"We're keen to promote diversity in our workforce" says Puddle Ducks MD Quentin Leap, "and adding a duck onto our team, whether it be feathered or rubber, is absolutely welcomed, especially with the expertise this one brings with him."
If you'd be interested in joining this duck, no matter what species you are, please visit www.puddleducks.com/working-for-puddle-ducks