Have fun in the water this September and help raise crucial funds for local charity - Children's Hospice South West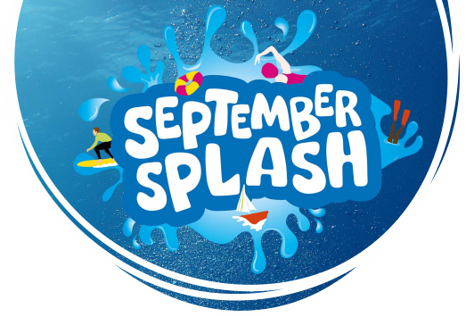 We are delighted to be able to promote to our customers this fantastic local South West Swimming Fundraiser for local charity Children's Hospice South West.
The hospice are looking to raise extra funds this September by holding a fun, in water fundraiser for all the family to get involved in.
It's free to sign up and if you raise £30 for the hospice, you will receive a medal and certificate in the post.
How to get involved
All they are asking families to do is to get in the water this September - maybe take on a sponsored swim or other water challenge - it's up to you! The website outlines the September Splash fundraiser in more details and explains how you can get friends and family members to sponsor your in water challenges.
Everyone's support and donations during this month will help fund the hydrotherapy sessions that are held in specialised pools. These water sessions provide crucial in water care and respite for the children, young people and their families across their three hospices in the South West.

By making your own water memories this September, you can help provide water memories for the children at the hospice.
For more information and to sign up visit: chsw.org.uk/splash