Coming to BS1 in October 2022
We are super excited to be re-launching our swimming classes for toddlers and pre-schoolers at St Mary Redcliffe and Temple School in central Bristol (BS1).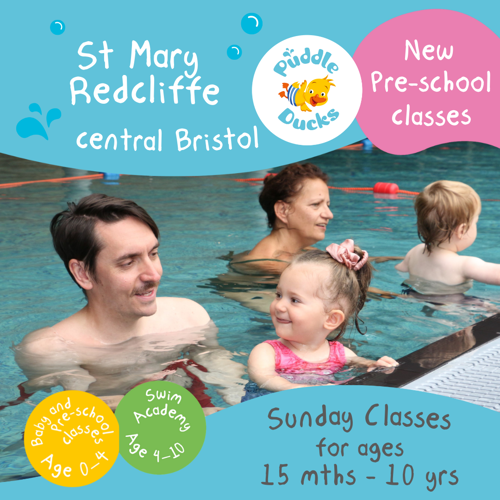 Lessons will take place on Sunday mornings, alongside our Swim Academy lessons for 4-10 year olds.  This provides a perfect opportunity for siblings to have their lessons at the same time - a great win we find for parents!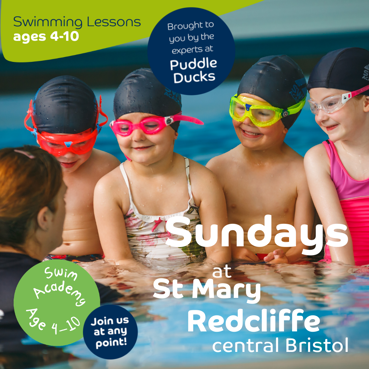 Our new toddler classes will launch on Sunday 9th October and will be available for children aged 15 months to four years and require a parent or carer to be in the water with them until they are ready to go it alone in our Swim Academy programme. 
Classes start from 8am. Check out the class timetable here
                                                                                                                                                                                                                                           Places are sure to fill fast at this central Bristol venue with it's free parking and weekend morning slot – so book online before all the spaces are filled - click here to enquire abut a class or you can book directly through the link.