We have really enjoyed reading all the teacher on the term nominations, thank you for sharing your experiences with us. 
Here are all the nominations: 
Carly is a great swimming teacher. She notices each child's strength as well as their weaknesses and focuses positively on how to help them. She has consistently remembered things my child has struggled with and remarked months after he has grasped the specific skill, for instance, how much stronger his shoulders are. He didn't used to be able to monkey walk as he wasn't strong enough. I'd forgotten but it was really useful being reminded. She makes the classes fun and relaxed.
        Felix Williams Aged 4 years
We would like to nominate Carly. We have switched classes because she is a fantastic teacher! Very dedicated and puts in a bit of something extra and Louie absolutely loves her, she's brilliant with the kids and with instructions. Thank you Carly.
        Louis, Aged 7 mths
Carly is a great swimming teacher. She notices each child's strength as well as their weaknesses and focuses positively on how to help them.  She has consistently remembered things my child has struggled with and remarked months after he has grasped the specific skill, for instance, how much stronger his shoulders are.  He didn't used to be able to monkey walk as he wasn't strong enough.  I'd forgotten but it was really useful being reminded. She makes the classes fun and relaxed.
        Felix, Aged 4 years
I'd like to nominate Carly for teacher of the term. Carly is brilliant with Tommy and I trust her 110%. Carly remembers from week to week each child's strengths and weaknesses as well as making the lessons fun and relaxed. Tommy is achieving way more than I ever would have expected at just 14 months and it's all down to Carly and her dedication. She deserves to be recognised for the amazing teacher she is!
        Tommy, Aged 1 Year
I would like to nominate Carly for teacher of the term. Carly teaches my little Splasher Eleanor on Mondays at Parsons Street and she is wonderful.   Eleanor is a bit of a mummy's girl who doesn't like being apart from me, but she completely trusts Carly and always smiles as soon as she sees her in the pool. Eleanor has made great progress in the last few weeks and Carly is always encouraging her.  Carly notices/ praises Eleanor for her progress and always spots even the slightest improvement, it's great that she knows each of the children so well. Carly is patient and kind and she always has a smile on her face.  Eleanor and I really love our Monday lessons with her. I just want to say thank you to Carly for making swimming with my baby girl something we both look forward to every week.
        Eleanor, Aged 1 year
I'd like to nominate Carly for this award. She became our teacher by accident (we had moved classes, went up an age group and, after a few weeks at our new class at Penny Porter, Carly arrived to cover a maternity leave). Shamefully and initially, I was 'that parent' who thought "not another teacher for my daughter to get used to" but I needn't have worried. Carly immediately made my daughter feel at ease, supported her needs and encouraged her to try new things. She is now happy to do the demos with her and has even made peace with the woggles! I can't tell you how proud I am of the progress which she has made in the last 6 months because of her confidence with Carly. Thank you so much!
        Florence, Aged 1
I would like to nominate my son's teacher Jenny to win Teacher of the Term as my son is growing in confidence every swimming lesson and she is a brilliant teacher.
        Benjamin, Aged 2 years
I would like to nominate Jenny from the Grand Hotel as Teacher of the Term. She puts up with some serious toddler tantrums from my almost 3 year old and encourages us to soldier on. Without her encouragement and support we wouldn't have renewed this previous term.
        Aoife, Aged 2 yrs
I nominate Jenny for teacher the year. Zak really loves his swimming lessons & enjoys swimming with Jenny. He loves it so much he practices some of the activities in the bath which he never did with the swimming lessons he had elsewhere. She is really friendly, fun & supportive. She always greets us with a smile & isn't fazed when Zak isn't in a great mood or being very cooperative!! Jenny's experience shows in every lesson & goes without saying. It is a pleasure to have lessons with her.
        Zac, Aged 2 years
I'd like to nominate Jenny for teacher of the term. We swim with Jenny at The Grand Hotel in a Kickers class at the moment on Thursdays, but have been at Puddle Ducks since Mia was a few months old and have largely had Jenny as our teacher and she's been absolutely brilliant. She is so welcoming and friendly, put us at ease from day 1, my daughter Mia loves her too.   We sadly have only 2 lessons left before we relocate to Australia, and both Mia, her Dad and myself are going to miss Puddle Ducks very much, and a big part of that is how great Jenny is!
        Mia, Aged 1 year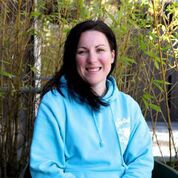 I would like to nominate Diana at Larkrise School. She makes me and my grandson feel at ease and makes the whole group comfortable.  We all join in together      and she communicates very well with all ages and praises the children which inspires their confidence.
        Freddie, Aged 2 years
Isla and I are defiantly voting for Diana to be Teacher of the Term! Isla's confidence this term has continued to grow during her lessons with Diana. Isla will now jump in without support and loves it! She's beginning to listen carefully to Diana's instructions and develop her independence in the water during different activities. Thanks to Diana and her happy enthusiasm towards the children (and adults) she makes the lessons exciting that we all enjoy being involved in.
        Isla, Aged 2 years
We have been having lessons with Diana since our little boy was only a few weeks old. Now at 9 months the difference is remarkable. It was definitely challenging at the start, as Logan would either cry, sleep or feed through the lessons. With Diana'a support and patience we both grew in confidence and now Logan is a star pupil and loves his swimming lessons so much. The great thing is how this also translates outside of the pool. Logan was born prematurely but has hit all milestones on time or early and I am sure that swimming has contributed to the development of his motor skills. This term has been especially great with new skills like jumping, Logan's favourite is Jelly on a Plate! The only downside? How wet our bathroom gets at bathtime! Thank you Diana!
        Logan, Aged 9mths
I'd like to nominate Diana for teacher of the term. She is so positive and Barnaby loves going swimming with her teaching.
        Barnaby, Aged 1 year
I would like to vote for Diana as great teacher. She is so supportive, clear and fun and we are very happy with the class.
        Leo, Aged 1 year
I'd like to nominate Diana again for teacher of the term...she is bringing on the most amazing little group of waterbabies in our class at Woolley Grange! We now have the confidence to let Arlo jump in/do duckling dives when we swim elsewhere and he loves every minute and is totally at ease in the water. This term Arlo has got over his fear of the squeaky woggles and is finally holding on so I can swim with him on my back. 😊
        Arlo, Aged 1 year old
Sebastian's Teacher of the Term nomination is Diana at The Woolly Grange Hotel as she is always very welcoming, enthusiastic, and full of energy. I've learnt so much and progressed so well since I started swimming. I look forward to every lesson and really enjoy learning to swim. 
        Sebastian, Aged 1 year
I would like to nominate Wendy. She teaches with enthusiasm & energy, & her lessons are always very informative for the parents. She is caring & understanding to each child's needs, & I feel she teaches at a good pace for the children. Both myself & my son thoroughly enjoy every lesson with Wendy, & we would like to take this opportunity to thank Wendy for her continued support.
        Albie, Aged 1 years
I'd like to nominate Wendy. My little girl Annabelle is a bit slower with her development than the others in her class and Wendy is very sensitive to this. She is always very helpful with adaptations to help her and is really kind and caring with all the babies. She's such a lovely teacher!
        Annabelle, Aged 1 year
We would like to nominate Wendy as teacher of the term. We really enjoy Wendy's lessons as she is always happy and helpful. The lesson has the right amount of humour, yet delivers important messages. She goes above and beyond, once we arrived late for a lesson (circumstances beyond our control - traffic!) and Wendy stayed on to allow us to have a full lesson. Also she must have the best memory to remember all of her students names!!
        Henry, Aged 6 mths
I would like to nominate Wendy for teacher of the term. I have been at Puddle Ducks since starting in Floaties with Darcy and now she swims in Wendy's Kickers class. You can tell Wendy genuinely loves teaching and it's not just a job. Wendy manages to make the lesson feel personal even though you're in a group. She knows all the baby's quirks and is quick to adapt the lesson if your baby decides they're not keen on one of the activities so you're not just left standing there with an unhappy baby.
        Darcy, Aged 1 year
I would like to nominate our fantastic teacher Wendy for the best teacher award please. We have been with Wendy on and off for a year, at DW Fitness in Bristol and now at Our Pool in Wrington. She is so friendly, professional and gives clear, concise instructions to ensure we all know what we should be doing.  My son (20 months, Humphrey) gets excited at home before we leave as I tell him we're off to swim with Wendy. He's also teacher's pet and often only does things for her or when he knows she's watching! He's had times of issues with going under water in the past, but she has supported and helped me help him through these stages. She is wonderfully experienced and we look forward to every week's lesson. She's even helped me out with swim kit for H and a towel for us both to share when I forgot our kit! She's fab and think she should win the award for sure!
        Humphrey, Aged 1 year
I'd like to nominate Tasha from St Mary Redcliffe School classes as the teacher of the term! My son Dexter has autism and can get quite anxious and excited in the pool.  Tasha is always patient and kind and makes his lessons a really positive and fun experience. She always takes the time to explain things to him directly and knows when he needs to be spoken to firmly to get his attention, which is just what he needs from a teacher. We've been with Puddle Ducks since he was a baby and he always loved Polly and Caroline but Tasha has made his transition into 'proper swimming' a really fun and stress free one. Previously, he would get so excited about being in the pool, he couldn't concentrate enough to listen, so left the pool frustrated, but Tasha makes the world of difference to his lessons now, and as a result swimming is his absolute favourite thing!
        I can't thank her enough and she's definitely a great candidate for teacher of the term!!!
        Dexter, Aged 7 years
I would like to nominate Amanda who teaches our daughter Eve at DW Fitness on Monday in Swim Academy level 2. Ever since Eve joined Swim Academy she has loved her lessons with Tash and Amanda . She loves to take part and chat her way through the lessons. She has not always made quick progress through the lessons but the main thing is she enjoys her lessons and always makes her teachers smile. For this I thank Amanda who has such patience with Eve, and even  though progress is slow Eve listens to Amanda, who always has such encouragement which finally this week led to Eve obtaining her 10 metres.
        Amanda thank you for having such patience with Eve and her chatty ways, and always having a smile on your face.
        Eve, Aged 5 years
I nominate Tina Byatt. Both my kids have been swimming with her since they were 6 and 8 weeks old.  7 and 5 years later still swimming strong with Tina.  We went through difficult lessons but Tina showed understanding and helped them to get over their fear.  They are both confident swimmers and love the water. Often people complement our children on how well they swim when we are out swimming. All thanks to Tina.  You are an amazing teacher.  An inspiration for all!
        Lena and Jake, Aged 7 years and 5 years
I'd like to nominate Polly for Teacher of the Term - she is always really welcoming and enthusiastic; gives really clear instructions in the lessons, and is very flexible in tailoring the lesson around your child's mood on the day! Beau has grown to really trust her and looks forward to his weekly lessons. Well done and thank you Polly!
        Beau, Aged 1 year
We want to nominate Polly as we think she is fantastic. When Holly first started at Puddle Ducks she had a bad experience at another swimming group which made her practically afraid of being in the water by herself. Polly took Holly under her wings and gave her so much confidence, it was an amazing transformation. Holly comes out of her lessons and tells me if Polly has praised her, and if she has been praised the smile does not move from her mouth all evening! Through the support and brilliant teaching of Polly, Holly has such an enjoyment and enthusiasm for swimming; she has even told me that she wants to be an Olympic swimmer and when she wins a medal she is going to thank Polly!! Thank you Polly, you are amazing!!!
        Holly, Age 8 years
I would like to vote for Beth as teacher of the term! Beth has been part of Dexter's Puddle Ducks experiment since he started at 8 weeks old. Beth is absolutely fantastic with Dexter, patient, builds his confidence and makes the lesson so enjoyable. Dexter loves swimming with Beth and although he can be very cheeky, I know he is gaining such a valuable life experience! Thank you for everything Beth! It wouldn't be the same without you.
        Dexter, Aged 1
Our daughter swims at Penny Porter pool on Saturday mornings. We would like to nominate Beth for 'teacher of the term'.  Charlotte loves Beth's classes. Having swum with Beth since she started teaching at Penny Porter, it was obvious Charlotte remembered her when started back after maternity leave. Charlotte has come on leaps and bounds in recent weeks.
       Charlotte, Aged 1 year
Becky is fab! Smiley, welcoming, encouraging, kind. Becky obviously loves her job, she takes time to talk and help every child and is always so enthusiastic and positive. She constantly uses each child's name so they feel special, she always praises good effort and gives clear pointers on how to improve. Lessons are clearly planned, move at a good pace, and are varied from week to week whilst obviously having key skills repeated often. Sam's confidence has rocketed with Becky; 4 months ago I wouldn't believe he would ever put his head in the water let alone swim a few metres on his own. We look forwards to every lesson and cannot believe how much progress Sam has made in such a short period of time. Thank you Becky! Most importantly in Sam's words "I like swimming now!"
        Sam, Aged 3 years
We have been lucky enough to swim with Becky at The Centurion Hotel over the last 6 months, my son Chester was 6 months old when we first met Becky. She has been amazing, so kind and caring towards Chester. Chester was not keen sitting on the float, Becky worked her magic and by coming up with a plan over the next few weeks he slowly began to love the float. Now he sits on it and happily jumps off independently all thanks to Becky!!  We are sorry to hear that our lessons have stopped at The Centurion (whilst they refurbish the pool), but look forward to saying hi to Becky at Woolley Grange where she swims with her own little ones when we move our lessons over there.   Chester and I are counting down to The Centurion Hotel re opening and swimming with Becky again!!! Massive thanks to Becky for her amazing lessons, we miss you already!!
        Chester, Aged 1 year
We would like to nominate Laura whom we swim with on a Sunday at Our Pool. Laura is an amazing teacher. She is friendly and funny but balances it nicely with enough firmness that the kids listen and pay attention!  I cannot praise her enough, my daughter has come along leaps and bounds in water confidence, which is mostly down to encouragement and perseverance from Laura.   Thank you so much Laura, you are such an asset to the Puddle Ducks family.
        Caoimhe, Aged 4 years