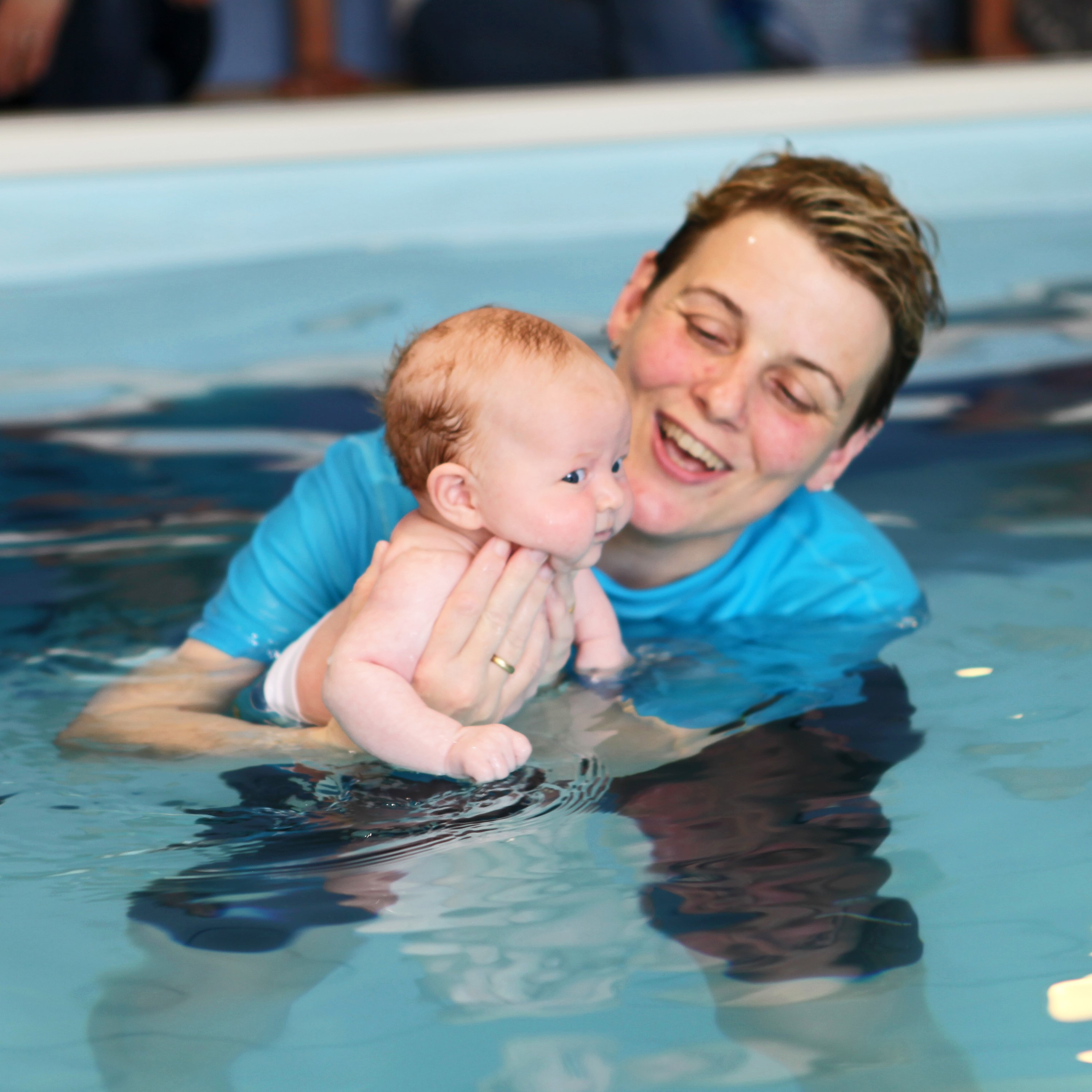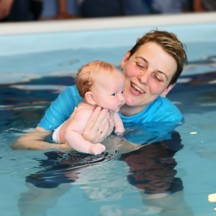 Anybody who takes their children swimming at Puddle Ducks in North Somerset knows Tina Byatt.   She is straight talking and knows just how to get the best out of her swimmers.   Her customers adore her.  We are all a tiny bit scared of her.... just watch when she shouts "Big breath..." to her Swim Academy swimmers and you'll see all the parents on poolside inhale!
Tina has just celebrated 10 years of working at Puddle Ducks – a record for our franchise! But she isn't just at the heart of Bristol and Bath's success; she's so awesome that she now plays a huge role across Puddle Ducks nationally.  We love Tina, we respect her and are so proud of her achievements across the whole franchise network – read on to find out all about them.
The early days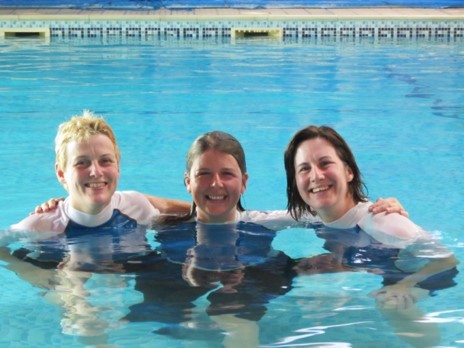 Mum-of-three Tina began working in the Bristol and Bath Franchise as a baby and pre-school swimming teacher in September 2009, when our company was just one year old.  Tina's first classes were at the Redhill House Hotel (then the Plush Hotel), The Campus in Weston Super Mare and theclub at Cadbury House, and they quickly filled up!  Everybody wanted to swim with Tina… and didn't want to stop when their pre-schoolers started school. 
That was one of the big reasons why, in September 2012, Tina, along with franchise owner Sarah and fellow teacher Polly, headed up to Duck HQ to train for Swim Academy (the Puddle Ducks swimming course for school-aged children).  Tina then led our local Swim Academy programme, and it wasn't long before the classes were filled to the brim.  They still are!
Duck HQ
In 2011, Sarah received a phone call from Ali Beckman, the Technical Director of Puddle Ducks, saying they'd like to offer Tina a nationally focused job.  The role was not only "Super Teacher" but also Deputy Technical Director for Puddle Ducks UK.   It's a massive achievement to attain the coveted title of "Super Teacher", who are the best of the best when it comes to teaching babies and children to swim.  It is their job to train new teachers and observe and mentor our teachers to become the best they possibly can.
But in addition to Super Teacher, Tina had been appointed Deputy Technical Director.  To be Ali's "right hand (wo)man" is privilege indeed.  Ali had written every teacher programme since Puddle Ducks first hatched, and now she was inviting Tina to join her.
Tina has been working with Ali for eight years, alongside teaching in Bristol and Bath.  She has written countless technical updates, launched new programmes and on top of this is also Health & Safety Manager for Puddle Ducks UK.  There's not a lot she doesn't know about managing pools.
Compliments from the top!
Her Duck HQ boss Ali said: "Tina definitely made an impression on me when she attended her first training course here.  I admired her knowledge, passion and no-nonsense attitude, and was determined to have her on my team!  Tina is now the Technical Development Manager for Swim Academy and Elite Swim Academy and is responsible for these programmes, including writing lesson plans, teaching manuals and the training courses associated with them. 
Listing all Tina's other duties would take too much space, but she is also the Co-ordinator for our Approved Training Centre with Safety Training Awards and our pool plant expert, supporting franchisees in this area and many more.  Tina works 24/7 – she's always at the end of the phone when I need to download - offering support and counsel with a candid attitude!  I say it often, but I am able to spend more time on strategic development because of the work that Tina does to support me, and through all this, she is still very committed to the Bristol and Bath team where her journey started.  Happy ten-year anniversary to my right-hand lady!" 
Working tirelessly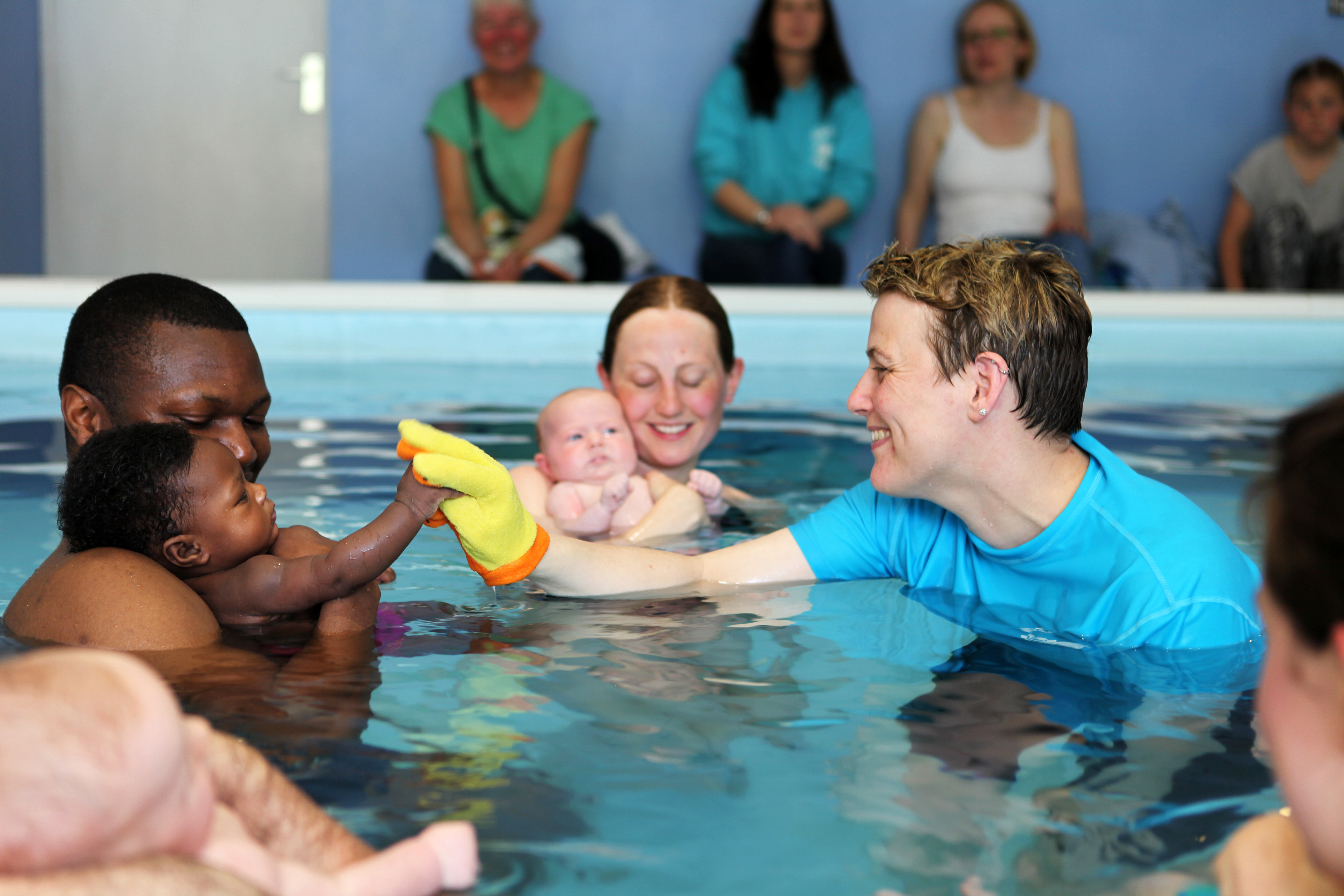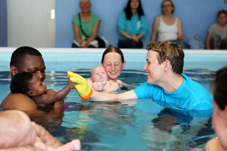 In addition to her work with Ali, Tina is also an STA (Swimming Teachers Association) Tutor, instructing teachers-to-be on 15-20 of intensive certification courses each year. In fact, she recently taught her eldest daughter Jennifer in the STA Award and Puddle Ducks Swim Academy training courses - she's a busy bee!
Tina is such an inspiration to us all.  We don't know how she does it all, except that she just LOVES everything swimming!  She spends several nights per week taking her children Jennifer, Owen and Fraser to Swim Club – either watching from the side or swimming lengths whilst they train.  She competes in Open Water competitions and can be regularly seen swimming lengths at theclub at Cadbury House, although she'd like to be there more often!
Our founder Sarah said: "I don't know what I'd do without Tina. It's been 10 years since she joined us and from day one, she has given her everything to her customers, our team and to me. Thank you, Tina, for all your help over the years and helping make Puddle Ducks Bristol and Bath such a success.  I couldn't have done it without you and am very happy to call you my friend."
Here's to the next 10 years!