An incredible challenge for a 2 year old - cycling 45 kms in 12 days!
It was so lovely to hear from Puddle Ducks' mum Hellie last week. She told us that she and Daisy were really missing swimming, but that Daisy is keeping very busy riding her bike.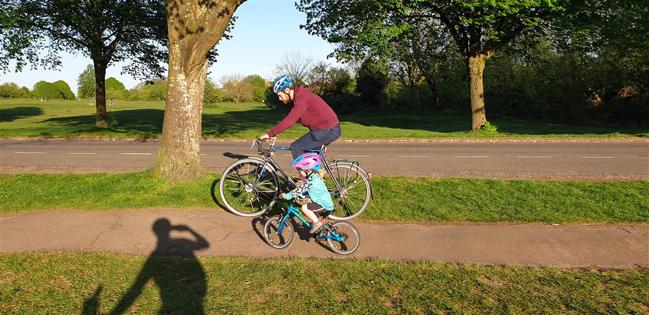 Daisy is just 2 years and 9 months old and is cycling unaided 45 miles in 12 days. She is raising money for her baby sister Lily who sadly lived for just 45 minutes after being born with a heart defect.
Mum Hellie said, "Daisy is bike mad, learning to ride her bike at just 2 years and 2 months old. She's cycled 10km in a day several times and in June she's determined to cycle 45 miles over 12 days (with some rest days in between)." What a challenge for such a little girl!
Daisy is raising money for Sands, the stillbirth and neonatal death charity.  Hellie said, "During lockdown 15 babies a day in the UK have died without even a headline. Baby death is hard as you have no memories of the nice things you did. It's also a very taboo subject and can feel very isolating and alone. Sands needs help to support families by phone, Zoom and remembrance services online."
If you'd like to support Daisy please visit her JustGiving Page.
Good luck Daisy!  You are AMAZING!