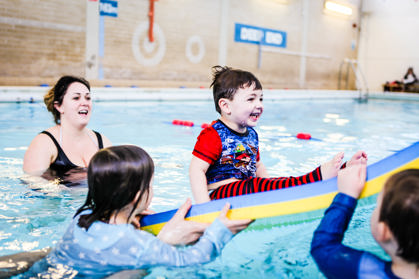 Our next Pyjama Week is coming in just a few weeks and this time we have decided to raise money for a local charity. We asked our Puddle Ducks customers for nominations of charities close to their hearts and after an overwhelming response, have shortlisted five local charities. We would now like to ask you to vote for one of the following five:
Cots for Tots
The Cots for Tots Appeal is the special care baby charity for sick and premature babies at Bristol's Special Care Baby Unit at St Michael's Hospital. The Appeal raises funds for life-saving equipment and pioneering new facilities to help save babies' lives from Bristol, the South West of England, South Wales and throughout the UK. Cots for Tots House is a dedicated 12 bedroom home from home family House providing free accommodation for parents, brothers and sisters of babies in the Special Care Baby Unit.
Cots for Tots has helped many families, including some of our very own Puddle Ducks, through this difficult time.
Water Aid:
WaterAid is an international organisation whose mission is to transform the lives of the poorest and most marginalised people by improving access to safe water, sanitation and hygiene.
Water Aid deals solely with water, sanitation and hygiene issues. Your money and support would help Water Aid to influence policy and practice to ensure that the vital role of water, hygiene and sanitation in reducing poverty is recognised globally.
Bluebell 
Bluebell support many mums, dads and families living in Bristol and beyond, offering befriending, supportive groups, one-to-one listening, advice, information and hope for anyone affected by antenatal and post-natal depression.
Bluebell run regular, free groups Mums' Comfort Zone, together with free creche provision, in South, North and Central/East Bristol. They prioritise the support they are able to provide (due to funding constraints) as follows:
young parents from the Hartcliffe/Withywood/Bishopsworth area in South Bristol, parents from the Henbury/Brentry area in North Bristol and parents from St Pauls, Easton, Montpelier and Stokes Croft area in Central/East Bristol.

In the weekly group sessions Bluebell aim to give mums some 'time out' to learn new ways of coping with life as a parent and offer therapeutic, creative and pampering sessions with an occupational therapist and a Buddy worker.

They also offer 1:1, informal, support via the Bluebell Buddy who can arrange to visit mums at home and/or in their local area for a cuppa and a chat.

Dads can also access support through our Dads' Zone group. This is a very informal group, which meets regularly in different locations in South Bristol.
SANDS
Sands is the stillbirth and neonatal death charity. We operate throughout the UK, supporting anyone affected by the death of a baby, working to improve the care bereaved parents receive, and promoting research to reduce the loss of babies' lives.
Sands exists to support anyone affected by the death of a baby, to improve the bereavement care received by parents and families, and to promote research to reduce the number of babies dying. Everything we do should be focused around those three aims. The services we run, the public health messages we promote, the way we raise money should all support these aims.
ARC
ARC is the only national charity helping parents and healthcare professionals through antenatal screening and its consequences
Around 800,000 women in the UK become pregnant each year. More than 40,000 will be told there is a risk their baby has a serious fetal anomaly. Naturally, this causes a great deal of anxiety and uncertainty. Most parents will ultimately be reassured the pregnancy is progressing as expected. Sadly, some will receive the devastating news that their baby has a serious, sometimes lethal condition or might be told that the outlook is very uncertain.
ARC offers non-directive information and support to parents before, during and after antenatal screening; when they are told their baby has an anomaly; when they are making difficult decisions about continuing with or ending a pregnancy, and when they are coping with complex and painful issues after making a decision, including bereavement.
 Please note the deadline to vote for the charity you would like to support is 21st October 2016.