New baby & toddler classes in Wiltshire?
We are excited to have launched weekend swimming classes in Wiltshire at the exclusive private pool in Ashwicke Hall.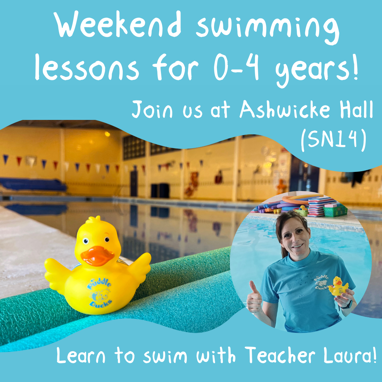 These classes offer the perfect weekend activity for the whole family, with options for parents and family members, to take it in turns to swim with their little ones.
Ashwicke Hall pool also offers the room for additional family members to watch the class  from the viewing balcony.
We offer weekend morning classes for the following programmes: Floaties:  0-6 months  |  Splashers:  6-15 months  |  Kickers:  15 months - 2.5 years  |  Little Dippers:  2.5 - 4 years
Take a look at our Ashwicke Hall class timetable to find a class to suit you!