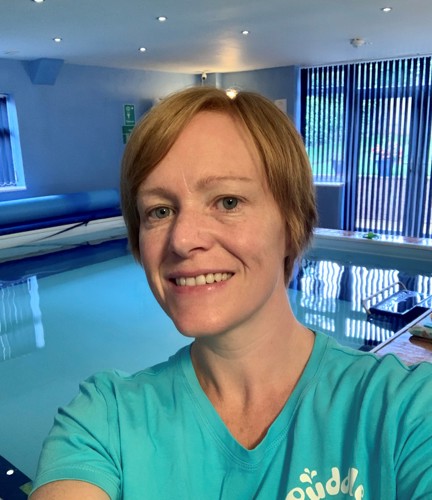 A huge well done to our new teacher Claire, who has persevered to complete her training through the coronavirus pandemic to become a fully qualified Puddle Ducks Baby and Pre-School teacher!
We are so proud of Claire, who has gone above and beyond during these crazy times, including doing her lifesaving assessment right at the last minute in a freezing cold pool after the venue's boiler packed in!
Claire said: "I first saw the teacher vacancy in February and was so pleased that the position was still available to me after lockdown ended - there was no way I was missing the training when it came around! It feels great to finally be ready to go!"
Claire grew up in South Africa and moved to Bristol two years ago. After bringing her children to swimming, she realised how much joy swimming brings to children and their families, and wanted to be part of that!
You can swim with Claire at Winterbourne International Academy on Sundays.