SWIM ACADEMY. LET'S DO THIS.
Brought to you by the experts at Puddle Ducks.
Swimming is a journey, not a destination and here at Swim Academy, we learn and have fun all the way! Download the image below and find out how we'll take your little one from 'happy getting their faces wet' to 'swimming 100m using 3 different strokes'!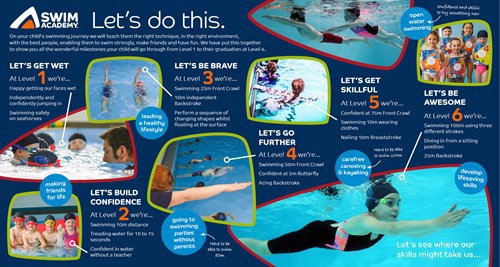 To join one of our classes in the Cherwell & Aylesbury Vale area, click on 'Our Pools & Classes' to view our timetables for each venue.
For more information on our Swim Academy Programme please visit the pages on our national Swim Academy website.
LET'S DO THIS.